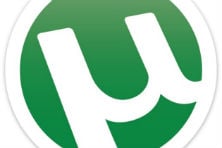 Last month many uTorrent users were surprised to see that their favorite BitTorrent client came bundled with the "Epic Scale" Bitcoin miner.
What made things worse was that, according to some, the application was installed silently without asking for explicit permission. uTorrent's parent company BitTorrent Inc. denied these allegations but took the complaints seriously.
The Bitcoin miner was quickly suspended until further notice. Based on the negative backlash from users it was recently announced that the "offer" would not be reinstated.
The uTorrent team offered a public apology and said it misjudged how users would respond.
"We acknowledge again that we misjudged how this offer would be received, and we apologize to users who have objected to it or who had trouble uninstalling that software. We understand this has already eroded some users' trust in μTorrent," BitTorrent Inc. Jory Berson said.
To further clarify the situation the uTorrent development team decided to release a new version this week. The bump from 3.4.2 to 3.4.3 should help to steer people away from the tainted version.
"This new release is in part to make it easy for our users to identify which version of μTorrent to pursue," Berson notes.
While the official site no longer offers downloads that include the bundled Epic Scale Bitcoin miner, BitTorrent Inc. warns that third-party sites may still include it with the older release.
"It is important to note that if you are not downloading μTorrent software directly from us, that some third party distributors may have the older version with the Epic Scale offer, Berson says.
"This would only be a very small number, but to be sure you are installing the version you want, look for 3.4.3 or download directly from us," he adds.
The BitTorrent mainline client, which included the same Bitcoin miner, has been updated from version 7.9.2 to version 7.9.3. The latest releases of both uTorrent and BitTorrent can be downloaded through the official sites.