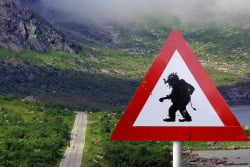 Every year, many thousands of BitTorrent users find themselves targeted for alleged copyright infringement.
Many will get a strongly-worded letter from their ISP asking them to stop downloading and sharing copyrighted content. Others, targeted by so-called "copyright trolls", aren't so lucky, since the letters they receive contain a demand for cash, if they are to avoid a costly legal process.
While the names of content owners are clearly listed in court documents as plaintiffs, there is an industrial-scale system run by a company called GuardaLey operating behind the scenes in many such cases in both the US and Europe.
Perhaps most famously, GuardaLey was behind the record-breaking The Hurt Locker and The Expendables lawsuits in the US but make no mistake, the company is the engine behind cases targeting many thousands of individuals all around the world.
GuardaLey (and close partners) provide the tracking data, business structure, and experience to enable these lawsuits to go ahead, actively monitoring file-sharing networks then approaching content companies with an offer to help generate revenue from alleged pirates.
Despite its scale, GuardaLey operates somewhat silently, rarely making the headlines itself. It was a surprise, therefore, to see a new announcement from the company that it had entered into a "joint venture" early February with American Films, Inc.
"This is a significant opportunity for American Films, Inc. given our team's knowledge in the data and film industry, we bring great synergies previously unavailable to this territory and industry," said American Films CEO John Carty.
The "joint venture" just announced is somewhat intriguing.
Firstly, American Films, Inc, "will own 100% of this joint venture company" which will "take over the USA" operations of GuardaLey. Secondly, given the name, American Films doesn't appear to have any films, at least as far as its GoDaddy website-builder page shows.
"American Films Inc. is an emergent entertainment industry company focused on opportunities for equity investors," its promo material reads.
"In an industry environment that is historically unfavorable to equity participation, American Films seeks to create alternative investment participation vehicles that provide necessary funding to appropriate projects while offering reasonable return on investment and mitigation of the significant business risks traditionally encountered."
That said, according to Bloomberg data, "American Films, Inc. does not have significant operations" and was previously involved in a research project being "conducted at NYU relating to DNA Nanotechnology."
Despite not appearing to have any experience in the file-sharing market, American Films (Pink Sheets: AMFL) will join GuardaLey in a joint venture that will work with an all-new "strong setup of prestigious law firms across the nation" to "provide education" to copyright infringers.
"The partnership with American Films will combine the resources of GuardaLey and American Films, to monitor peer-to-peer file sharing networks, search for illegally downloaded digital media files and provide the resources to enforce against repeat offenders," said Joint Venture manager Tom Murphy.
It's open to speculation why GuardaLey needs a partnership with American Films and why it would hand over 100% ownership of the joint venture to the company. Until recently, MarketScreener.com listed American Films Inc. as "a shell company whose sole purpose is to locate and consummate a merger or acquisition with a private entity."
In 2017, American Films acquired social media platform Paloozoo in what was touted as a "tremendous opportunity to scale and to realize compelling synergies between our two company's offerings." Paloozoo.com is currently parked with GoDaddy and appears inactive.