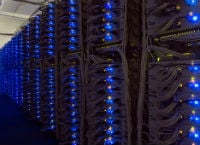 Early October the Motion Picture Association (MPA) submitted its latest overview of 'notorious' piracy platforms to the US Trade Representative.
In common with submissions filed in previous years, the MPA mentioned many well-known consumer-facing platforms in the web, IPTV, torrent, and direct download categories. More recently, however, Hollywood's complaints have expanded to encompass the platforms upon which pirate services rely to remain online.
As a result, hosting providers, advertising services, and domain name registries considered especially problematic now receive prominent mentions. It's a trend currently mirrored in reports filed by other rightsholder groups.
Submissions by the Audiovisual Anti-Piracy Alliance (AAPA), International Broadcaster Coalition Against Piracy (IBCAP), and the Premier League list many services as problematic. Those shortlisted below appear to be the most egregious of all.
Private Layer (AS 51852) has been appearing in rightsholder piracy reports for close to a decade and takes the top spot in the AAPA's report. The main complaint is that despite being sent thousands of DMCA notices, the hosting provider "refuses to respond" or "cooperate" with AAPA's members. They describe the platform as an "offshore" or "bullet-proof" host, with a complex corporate structure typical of the market.
Squitter (AS213371) is described using similar terms; a bullet-proof host that could be based almost anywhere. In 2022, the MPA suggested links to Belize and here the AAPA agrees, while adding the Netherlands, Canada, Russia, and India.
Squitter is also known as ABC Consultancy, which the Premier League highlights as a complicating factor, but whatever the service is called, problems are widespread. IBCAP's report also calls out Squitter after monitoring identified 54,700 pirate streams providing the fuel for web-based pirate streaming sites.
In summary, IBCAP's takedown notices are ignored, AAPA's are ignored, and the Premier League – which identified 77,000 illegal match streams in 2022/23 and sent a corresponding number of takedown notices – receives identical treatment.
HostPalace receives nominations from both the AAPA and Premier League. The part of the company causing headaches for AAPA claims to be based in the Netherlands but provides two addresses in India. Members claim that HostPalace hosts many online piracy services but has failed to show any sign of cooperation after receiving thousands of DMCA notices.
The Premier League's complaints relate to HostPalace's claimed base in the UK where 3,000 illegal match streams were detected in the 2022/23 season and almost 2,000 in the 2023/24 season thus far. Wherever it's located, the service reportedly ignores takedown notices.
ISTQ servers (Istqrar for Servers Services Ltd) receives nominations from AAPA, IBCAP and Premier League, all of which have information to suggest that the company is based in Amman, Jordan. The bottom line is takedown notices being ignored right across the board; IBCAP says it's generally required to send screenshots of infringing streams, which it does, and then the company ignores them anyway.
Amarutu Technology Ltd was placed on the 'notorious markets' list in 2022, and after being nominated by AAPA, IBCAP and Premier League this year, it's unlikely to be removed anytime soon.
Also known as KoDDos, Amarutu gives the impression it's based in the Netherlands according to most of the rightsholders, but according to IBCAP the "offshore" company has a base in Hong Kong. Other locations linked to the company include the Seychelles and the United States, with AAPA finding the geographical diversity typical of a "bullet-proof" hosting company.
Virtual Systems LLC appears on the submissions of AAPA and IBCAP, both in connection with infringing IPTV services. AAPA believes the company operates from Ukraine and together with IBCAP, cites text from the Virtual Systems website which notes the country's "relatively lax content policies."
In common with all services listed above, AAPA and IBCAP report that Virtual Systems routinely ignores all DMCA notices.
Notorious Overseas Markets Wildcard Slot
Finally, the AAPA's nominations – for the USTR's list of notorious overseas markets – conclude with United States-based CDN company, Cloudflare.
"While not strictly a hosting provider, AAPA members also report Cloudflare as a very significant player in the ecosystem for online piracy," the entry reads.
"Cloudflare is a very large intermediary providing services which include DDoS protection, Content Delivery Network (CDN), and Domain Name Servers. As part of these services users also benefit from a level of anonymity as the source IP passing through Cloudflare's infrastructure is obfuscated.
"Although Cloudflare provides a process that allows the submission of a DMCA notice to the company hosting the source IP, AAPA members report that it is opaque and inadequate given the volume of infringing content passing through its network every week. These significant levels of infringing content are also aided by Cloudflare's poor Know Your Customer policies and poor implementation of a repeat infringer policy."
Membership lists of both AAPA and IBCAP are detailed below, along with links to the referenced submissions
AAPA members include: Altice France, beIN Media Group, Canal+, Cosmote TV, CryptoGuard, Cyta, DAZN, DFL, Friend MTS, Irdeto, LeakID, LFP, Liberty Global, Nagra Kudelski, NOS, OPSEC, Premier League, Sky, Synamedia, United Media, Verimatrix, Viaccess Orca, Viaplay Group, Vodafone Ziggo, Wiley
IBCAP members include: BBC Studios, The E.W. Scripps Company, MSM Asia Limited, IndiaCast US Ltd, MBC FZ, International Media Distribution (Luxembourg), TV5 USA, Globo Comunicação e Participações, beIN Media Group, Times Internet (UK), DISH Network