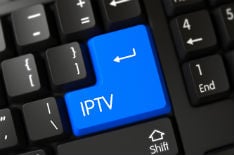 When the stars align, there is good money to be made running a pirate IPTV service.
Given that suppliers, software, hardware, customers and payment processors all behave as expected, things can run relatively trouble-free. However, there's always a risk that rightsholders will step in to disrupt or even shut down the party.
DISH Files Lawsuit Targeting Pirate IPTV Service
As it has done on numerous occasions in the past couple of years, back in January DISH filed a lawsuit in a US court in an effort to shut down a pirate IPTV service.
Owned by Robert Reich, an alleged resident of Riviera Beach, Florida, the business involved platforms operating under several brands including Channel Broadcasting Corporation of Belize Ltd, Channel Broadcasting Cable, CBC Cable, and CBC.
According to the DISH complaint, Reich is the owner and operator of the 'CBC X-View Cable Service' which does business at CBC.bz. DISH alleged that the service utilized official DISH subscriber accounts (many of which had Florida addresses) to 'steal' the company's programming before retransmitting it via the Internet.
"Defendant sells subscriptions to the CBC pirate television service for $60 per month plus a $55 installation fee. To purchase a subscription, customers can contact CBC through a variety of means according to CBC's website, including telephone, email, Facebook, and WhatsApp VOIP service," the complaint alleged.
DISH went on to claim that Reich's service was also being used in several hotels in Belize, including the Radisson Fort George, with DISH error messages on the establishments' screens betraying that DISH was the source of the pirated video content.
DISH Tracked Reich Down in Belize
During April, DISH used a former police officer and process server to serve Reich in Belize, delivering an ex parte motion for a temporary restraining order and motion for preservation order, and an asset freeze granted previously by the court.
In a subsequent motion to quash, Reich said that he hadn't been properly served but in a Florida court, Judge Rodney Smith dismissed the motion and sided with DISH. In May, the court noted the earlier temporary restraining order and acknowledged that the parties had met to agree the terms of a preliminary injunction to be formalized by the court.
With that order granted and severe restrictions placed on Reich's assets, the court ordered the businessman to keep detailed records of his expenditures moving forward. The case rolled on but in October, the court was told that the parties were moving towards a settlement.
Stipulated Judgment and Permanent Injunction
Documents filed with the court this week revealed that a settlement had indeed been reached.
Rather than dealing with the matter outside court, DISH and partner NAGRASTAR asked the court to enter judgment under the Federal Communications Act, specifically 47 U.S.C. § 605(a) and 47 U.S.C. § 605(e)(4), which covers the sale of device codes (aka subscriptions) and piracy devices such as configured set-top boxes.
According to the filing, defendants Robert Reich, wife Carol Reich (who was named in an amended complaint), and their company Channel Broadcasting Corporation of Belize Limited have agreed to pay damages to DISH following their sale of more than 21,000 'access credentials' (aka subscriptions) that utilized DISH content.
The court was happy to sign off on the arrangement.
"DISH is awarded statutory damages of $15,852,000.00 under the FCA, calculated at the parties' agreed upon amount of $750.00 for each of the 21,136 access credentials sold and supported by Defendants to the CBC Service through which Defendants provided unauthorized access to DISH's television programming," Judge Rodney Smith writes in his order.
In addition to the substantial damages award, the defendants are now the subject of a permanent injunction that prevents them from receiving, retransmitting or copying any DISH content, or assisting others to do so.
They are also permanently restrained from operating any website that trafficks in any technology or service that might enable third-parties to access DISH programming without paying the broadcaster.