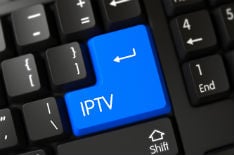 In September 2021, U.S. broadcaster DISH Network filed a copyright infringement complaint in a Michigan court targeting two sets of defendants.
Atlas Electronics, a Michigan-based retailer of unauthorized IPTV services, and company owner Alaa Al-Emara made up the first set. The second comprised iStar Company and owner Ahmed Karim, the suppliers of iStar set-top boxes and operators of 'Online TV', the iStar IPTV service resold by Atlas.
The Atlas defendants were accused of indirect copyright for their part in facilitating access to iStar streams. The iStar defendants were accused of both direct and indirect copyright infringement. All told, the Atlas and iStar defendants faced a $24 million copyright infringement damages claim.
In January 2022 and after none of the defendants mounted a defense, DISH requested a default judgment. It appeared that DISH might settle with the Atlas defendants but this July, the broadcaster walked away with a $5.7m judgment – $35,000 for each of the 164 copyrighted works infringed.
On top, DISH won a restrictive permanent injunction but taking down iStar would be less straightforward.
"Little Hope" of Stopping iStar IPTV But DISH Presses On
Since its launch in 2006, Iraq-based iStar and its 'Online TV' IPTV platform have become huge problems for legitimate broadcasters. Earlier this year, broadcaster beIN told the USTR that iStar's links with Iraqi government officials made it almost untouchable, leaving "little hope" of tackling the service in civil or criminal procedures locally.
Of course, beIN has seen it all before. Notorious piracy giant beoutQ also seemed unstoppable before disappearing in 2019. beIN and DISH are members of the International Broadcaster Coalition Against Piracy so given that group's reputation for escalating action across multiple investigations, nothing should be ruled out here either.
iStar and Karim: Direct Copyright Infringers
With the win against Atlas in hand and iStar failing to appear, DISH asked a Michigan district court to enter a default judgment against iStar and owner Ahmed Karim.
In a judgment handed down this week, Judge Laurie J. Michelson says that Michigan long-arm statute authorizes jurisdiction over the defendants, not least since they transmitted copyright content and supplied piracy-configured set-top boxes to Michigan customers. DISH properly served the defendants under Iraqi law, the Judge adds.
Noting that DISH had established liability via its well-pled factual allegations, Judge Michelson found that the iStar defendants directly infringed DISH copyrights in 157 works, all registered in the United States.
DISH requested maximum statutory damages of $150,000 each of those works based on the defendants' willful infringement. During 46 months of iStar activity, DISH said it had lost thousands of subscribers but the Judge notes that there is no way of knowing how many of those subscribers would have subscribed to DISH if iStar wasn't available.
"[M]any factors apart from cheaper alternatives lead consumers to stop subscribing to television programming, such as market downturn," Judge Michelson writes. "So the Court will not award DISH the statutory maximum of $150,000 per infringed work."
DISH Wins $15.7m in Copyright Infringement Damages
After ruling out a maximum damages award for willful infringement, the Judge notes that statutory damages are not just about compensating rightsholders. By awarding $100,000 for each of the 157 works – a total of $15.7 million – a clear deterrent message will be sent to the infringers.
The question of how iStar will be prevented from simply carrying on its business regardless was addressed in a proposed permanent injunction filed by DISH. Given the likelihood that iStar will demonstrate non-compliance and DISH will be required to put in more work as a result, the company aimed high. As a result, DISH didn't get everything it asked for.
Permanent Injunction Justified
In justifying its request to the Court, DISH spoke of the damage caused by iStar's infringing activity. Claims of reduced demand for subscriptions, reputational damage, and erosion of goodwill due to content appearing on a sub-standard service, all helped to convince the Court that DISH suffered irreparable harm due to iStar's infringement.
Agreeing that a permanent injunction is appropriate to protect DISH, Judge Michelson sees no downsides to an order restraining iStar's business. The public has "no legitimate interest" in the continued operation of the iStar service and the public interest is best served when the creation of copyrightable works is encouraged.
Ensuring that injunctions have sensible limits is also part of that formula, however.
Judge Declines to Restrain Unknown Third Parties
To disrupt iStar's operations, DISH asked the Court to authorize Verisign and Registry Services to disable and then transfer several domains – istar-hd.com, istar-3d.com, stbhostupdate.biz, and online-validate-api.com – over to DISH.
Since the domain companies are "in active concert or participation" with iStar's infringing activities, the request was granted, along with a similar request for Servers Services Ltd, Worldstream B.V., and Incapsula Inc. to disable iStar servers on various IP addresses, and terminate all business activity with iStar.
An additional request, allowing for unknown third parties to be automatically restrained by the injunction, was rejected outright.
"[T]o the extent DISH asks the Court to permanently enjoin unidentified third parties, the Court declines to do so at this time as such an injunction would be overly broad," the judgment reads.
"DISH has not shown that any of these nonidentified third parties have affirmatively acted to 'aid and abet' [Karim and Istar] in evading a prior order or in committing the alleged underlying unlawful conduct. And none of these parties have received notice.
"As such, the request is premature and without any evidentiary basis, so the Court declines to issue the requested relief at this time."
Warning all parties that violations of his order will lead to penalties, including but not limited to contempt of court proceedings, Judge Michelson retained jurisdiction over the action for the purpose of enforcing the judgment and permanent injunction. Given iStar's past conduct, further intervention seems almost inevitable.
The order for default judgment and permanent injunction is available here (pdf)