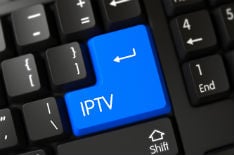 Early September, Swedish anti-piracy group Rattighetsalliansen (Rights Alliance) reported on a trial that took place at the specialist Patent and Market Court in Stockholm.
A man and woman, a couple from Eskilstuna in eastern Sweden, faced accusations of running an illegal IPTV business and laundering the proceeds. The man, reportedly in his 40s, was said to have run two different IPTV services from which he generated around SEK 2.3 million (around US$213.2k) in revenues over an unspecified period.
The woman denied any knowledge of her partner being an IPTV operator and said that as far as she was concerned, he only repaired set-top boxes. Rights Alliance said that revenues were funneled to the woman from IPTV-related sales and as a result, she faced charges of money laundering.
Rights Alliance and Police Investigation
Following an investigation launched by Rights Alliance and taken up by the police in 2020 following a criminal referral, evidence showed that the man sold illegal IPTV subscriptions and set-top boxes pre-configured for piracy.
Documents released by Swedish police linked the couple to IPTV brand Nordens Bästa IPTV (The Nordics' Best IPTV). Information released by Rights Alliance this week indicates the man sold subscriptions to NorthTV and PlayTV, which together offered access to live TV channels plus movie and TV show libraries.
Payments for PlayTV subscriptions were accepted via a PayPal account, which over a six month period in 2020 amounted to roughly SEK 1.2 million (around US$111,800). Other payments were received into the man's Swish account.
Man Sentenced to Prison
This week the Patent and Market Court found that the scale of the crime was worthy of time behind bars. The man received a six-month prison sentence, which is a notable step up from some of the conditional and community sentences handed down in similar cases during the past year.
"By accepting payments, he has controlled which people have received the supply on the illegal services and by sending boxes, he has made the films in question available. He is therefore convicted as a perpetrator," Rights Alliance says.
"The verdict shows once again that the people behind the illegal services cannot hide behind objections that they only did a minor part, such as posting boxes or answering questions from customers. The investigation also shows how the illegal services bring in large sums that end up directly in the pockets of the perpetrators."
While a custodial sentence is significant, Rights Alliance and the police didn't get everything they'd hoped for. The man and his partner were acquitted of money laundering charges after concluding that the evidence didn't convincingly link the income to PlayTV and NorthTV.
Pirate IPTV is a "Big Problem" in Sweden
"Illegal IPTV is a big problem," Rights Alliance says, commenting on the sentencing.
"It affects both the film and television industries as well as society at large. As many as 380,000 Swedish households (9%) pay for illegal IPTV services, according to Mediavision. This generates millions of kroner in revenue for criminals and organized crime."
To combat threats from IPTV and similar illegal services, Rights Alliance and partners, including the MPA, IFPI, local film producers, and the gaming industry, signed a deal earlier this year with internet service providers in Sweden to simplify the blocking of pirate sites.
The signatories will also work together to help form clear legislation that will pave the way for a streamlined administrative site-blocking regime.