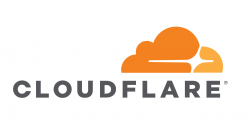 Late April, three copyright lawsuits filed by United King Film Distribution, DBS Satellite Services, and Hot Communication ended in victory for the plaintiffs, all members of Israel-based anti-piracy group Zira.
After failing to appear, default judgments were entered against pirate streaming sites Israel-tv.com, Israel.tv and Sdarot.tv, with each held liable for $7,650,000 in damages. United States District Judge Katherine Polk Failla also signed an extraordinary permanent injunction that in part required every ISP in the country to block subscriber access to the sites, including any new domains that might be deployed.
While that element was later suspended following a surprise request from the plaintiffs, third-party service providers including Google, Facebook, Mastercard, Visa, PayPal, Namecheap, Apple, Amazon and Cloudflare were ordered to stop doing business with the sites, hand over documentation and, where applicable, freeze the defendants' assets.
Domain Seizures and Third Party Action
We can confirm that several domains previously owned by the sites have been seized, including some that have never been used in connection with the infringing sites and others that were only used as information resources. Many display a message referencing the blocking injunctions while driving traffic to Screen IL, the official streaming portal connected to the plaintiffs.
The extent to which all third-party service operators are complying with the injunction is unknown but in new filings at a New York court this week, the plaintiffs single out Cloudflare as especially problematic.
Cloudflare is "Facilitating The Pirating Activities" of Israel.tv
The plaintiffs say that in response to a subpoena dated February 1, 2022, Cloudflare provided information on March 28, 2022, revealing that a user related to the domain Israel.tv had opened an account on August 24, 2016. After the injunction was handed down, a copy was served on Cloudflare instructing it to stop providing services to the site.
Follow-up emails on May 11 and 19 advised Cloudflare of its alleged non-compliance with the order but according to the plaintiffs, no responses were received. Then the situation began to escalate. On or around May 22, the plaintiffs say that five additional domains "associated with the infringing Website" were created and new accounts were opened with Cloudflare.
"Thus, despite being served with the Order over a month ago, Cloudflare failed to comply therewith. Cloudflare is still providing services that enable Defendants' infringing Website to operate, and permitted a user (or users) to establish at least five new accounts that configured the Website to use CloudFlare's services through new domains," the plaintiffs inform the court.
"Connecting internet users to Israel.tv in this manner benefits Defendants and quite fundamentally assists them in violating the injunction because, without it, users would not be able to connect to Defendants' site unless they knew the specific IP address for the site."
"Cloudflare Should Be Held in Contempt of Court"
Describing their motion against Cloudflare as an emergency, the plaintiffs accuse the CDN company of facilitating Israel.tv's streaming of pirated movies, TV shows, and sports programming, by turning a blind eye to illegal conduct.
In summary they request an order holding Cloudflare in contempt of court for failing to comply with the injunction, an order compelling Cloudflare to comply, plus an award of attorneys' fees and costs to cover the costs of the motion which, including declarations and other information, runs to dozens of pages.
Cloudflare is yet to appear in the matter to present its case but information and documents obtained by TorrentFreak show that the situation is less than straightforward.
Israel.tv, Cloudflare, and Domain Seizures
Early May, Cloudflare advised the account associated with Israel.tv that in response to a subpoena, it had provided the data requested by the plaintiffs. That correspondence came with a note indicating that Cloudflare would not be shutting down the site. Before that, however, another event may have muddied the waters.
On May 26, the domain registrar of Israel.tv advised that a Court order had been served on domain registry Verisign with instructions to move the domain to GoDaddy. Verisign complied with the order and shortly after a new website with the title ** Zira – This site is monitored by the FBI ** greeted visitors.
Given that the legal processes against Israel.tv and the other sites are being conducted under civil law, the appearance of the official FBI seal on the plaintiffs' landing page was surprising. Announcing the existence of an FBI investigation seems a little odd and the injunction made no mention of including the FBI seal on Zira's landing page either.
In any event, Israel.tv was transferred away from its former owner to GoDaddy on May 26 and later displayed the same 'seized' banner highlighted previously, i.e one without the FBI seal present. (Side note: Falsely representing FBI endorsement/authorization is a crime carrying up to a year in prison)
This presumably means that the Israel.tv domain at the center of the complaint has been under the plaintiffs' control since May 26, exactly one month after the April 26 order was issued and several weeks before this week's motion to hold Cloudflare in contempt of court.
Cloudflare's position on the new domains that weren't specifically mentioned in the injunction (but appear to be covered by it) is currently unknown.
Documents in support of the plaintiffs' contempt motion can be found here (1,2,3,4,5)