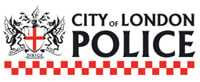 Earlier today news broke that the proxy service Immunicity had been taken offline by the UK Police Intellectual Property Crime Unit (PIPCU). Several reverse proxies offering access to blocked sites such as The Pirate Bay and KickassTorrents suffered the same fate.
Initially it appeared that the domain seizures were the result of a request PIPCU sent to the domain registrar, as happened previously with other 'pirate' domains. However, as more information came in this case turned out to be different.
City of London Police inform TorrentFreak that they actually arrested the alleged owner of the domain names. The 20-year-old man from Nottingham was interviewed at a local police station and later released on bail.
Pending further investigation he agreed to voluntarily transfer the domains to the police.
This is the second arrest since the start of "Operation Creative" last year – the first involved the alleged admin of sports streaming site BoxingGuru. As is often the case, the police were assisted by Hollywood-backed anti-piracy group FACT.
According to Chief Inspector Andy Fyfe, the arrest is a prime example of a successful partnership between the copyright industry and local law enforcement.
"This week's operation highlights how PIPCU, working in partnership with the creative and advertising industries is targeting every aspect of how copyrighting material is illegally being made available to internet users," Fyfe says.
"We will come down hard on people believed to be committing or deliberately facilitating such offences," he adds.
While the arrest is being framed as a major success, none of the domains operated by the man were offering a file-sharing or illegal streaming service. They were merely proxies that allowed Internet users to access The Pirate Bay and other sites that were blocked per court order by some (not all) UK Internet providers. Many UK ISPs still routinely offer access to the very same sites on a daily basis.
Commenting on the arrest, FACT Director Kieron Sharp argues that these proxy sites and services are just as illegal as the blocked sites themselves.
"Internet users have sought ways to continue to access the sites by getting round the blocking put in place by the ISPs. One of the ways to do this is to use proxy servers. This operation is a major step in tackling those providing such services," Sharp notes.
Whether this argument will hold up in court has yet to be seen. That is, if the case ever goes to court. Unlike the blocked pirate sites the proxies didn't appear to be operating for profit, but as a hobby project instead.