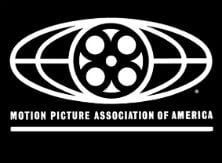 When it comes to shutting down pirate sites, few groups have a longer history than the Motion Picture Association of America. The Hollywood organization has dozens of pirate scalps under its belt and today is able to claim another.
Serving more than a million users every day, FS.to was one of Ukraine's largest pirate sites. Ranked the country's 21st most popular site overall, the movie-focused platform attracted the attention of the MPAA and local rights holders alike. That has resulted in one of the biggest raids ever seen in the country.
According to the cyber crime division of Ukraine's national police, an operation shut down the platform Monday following a complaint from Hollywood. The authorities say that 19 people suspected of running the site via a network of local and offshore companies were arrested.
The operation to shut the site appears to have been significant. Raids took place at the offices and homes of the suspects, plus datacenters where equipment running the site was installed. Thus far around 60 servers have been seized from a range of local ISPs but the operation is still ongoing so the tally could increase.
Servers at FS.to, according to police at least
"The site had an audience of millions of users. Criminal proceedings were launched following the violation of copyright and related rights," police said in a statement.
Local sources indicate that the authorities have linked local Internet company Ferazko Holding Inc. with FS since it owns several of the site's domains including FS.to, BRB.to and FS.ua.
Whether this action will be the end of FS.to remains to be seen. Authorities seem to believe that not only are some of the site's operators on the run, but mirrors of the site have been set up in Vladivostok, Russia, and could reappear at any time.
If the site did come back online, it wouldn't be the first time. FS.to was taken down in October 2013 following a complaint from the Ukrainian Anti-Piracy Association (UAA) but later reappeared.
However, there appears to be a new determination in Ukraine to deal with the piracy issue. According to local sources, file-hosting giant Ex.ua is also on the radar of law enforcement and could be the next target.
Finally (and somewhat bizarrely), police released a video purporting to be FS.to's server setup and control center. However, people are pointing out that this footage was actually ripped from a video published by the Home Data Center Project on YouTube back in 2012. The police later re-edited their press release video to excluded the suspect footage and the original is no longer available.