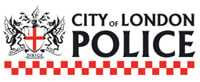 The Intellectual Property Crime Unit operated out of City of London Police were once again flexing their muscles this week with yet another raid in the UK.
PIPCU, as the unit is known, teamed up with police in the north of England to swoop on what is being described as a major sports streaming operation.
Early Monday, some 200 miles away from London, officers teamed with police in Manchester to raid a property in Cheetham Hill. Their target was an unnamed 27-year-old said to be providing access to subscription TV services.
In their announcement, police used terms including "industrial scale" to describe the size of the operation after seizing 12 computers servers and other equipment. Police withheld the arrested man's name and the sites involved.
The streaming operation shutdown on Monday
credit
Yesterday, however, Zain Parvez of Cheetham Hill Road, Manchester, appeared before Manchester magistrates court charged with running the operation that was shut down earlier in the week.
Things certainly don't look good for the 27-year-old. Not only has Parvez been charged with offenses under the Copyright Design and Patents Act 1988, he also faces allegations of money laundering, conspiracy to defraud and possessing or controlling an article for use in fraud.
In respect of the names of the sites Parvez allegedly controlled, the pieces have been coming together all week but with no straightforward way of joining the dots. We can now confirm that the domains involved are CoolSport.se, CoolSport.tv and KiwiSportz.tv.
As can be seen from the Alexa data below, CoolSport.tv dropped off the radar in July with Coolsport.se immediately taking over, a domain switch that was announced on the site's Twitter account.
Parvez, who has been in custody since his arrest, will be further detained until he appears before Manchester Crown Court on September 16.
This week's arrest is the third involving a streaming site in the UK. Although the sites in previous actions were not announced by police, TorrentFreak previously revealed that the operator of BoxingGuru.co.uk, boxingguru.eu, boxingguru.tv and nutjob.eu was arrested during April in the north of England.