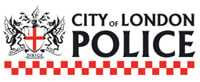 Set up in the summer of 2013, the City of London Police's Intellectual Property Crime Unit has quickly grown to become one of the world's most active anti-piracy operations.
The unit employs a wide range of strategies, from writing to domain registrars and threatening them, to working with advertisers in order to strangle the revenues of 'pirate' sites.
PIPCU also relies on old-fashioned police work to deal with sites that fail to heed their warnings to tow the line. This has resulted in several arrests in the UK and the closure of dozens of domains, torrent site proxies in particular.
With key partner the Federation Against Copyright Theft and its members including the Premier League and BSkyB, piracy of TV-destined content has become an area of interest to PIPCU, particularly that involving live sports.
Early Monday, more than 200 miles away from their London base, officers from PIPCU arrested a man in Manchester in the north of England. Police say the 27-year-old is believed to have operated a series of websites which offered access to subscription-only TV services.
PIPCU say that the domains were sports-focused, so given the premium pay TV landscape in the UK it seems probable that they infringed the rights of BSkyB and possibly the Premier League. Police are yet to confirm the details.
While there are no figures available on site visitor numbers, police are using the term "industrial" to explain the size of the operation they shut down yesterday. A reported 12 computer servers streaming global sports were reportedly seized and their operator taken to a local police station for questioning.
"Today's operation is the unit's third arrest in relation to online streaming and sends out a strong message that we are homing in on those who knowingly commit or facilitate online copyright infringement," said PIPCU chief DCI Danny Medlycott last evening.
"Not only is there a significant loss to industry with this particular operation but it is also unfair that millions of people work hard to be able to afford to pay for their subscription-only TV services when others cheat the system."
PIPCU have not released the names of the sites in question so it's impossible to assess their significance at this point. However, police are often quick to seize the domains of sites they close down so it's expected that signs of that will begin to surface during the next few days enabling a more detailed assessment of the shutdown.
As pointed out by DCI Medlycott, yesterday's arrest is the third involving a streaming site operator in the UK. Although the sites were not revealed by police at the time, TorrentFreak previously revealed that the operator of BoxingGuru.co.uk, boxingguru.eu, boxingguru.tv and nutjob.eu was arrested during April in the north of England.
In May, PIPCU had the domain of the Cricfree.tv streaming portal suspended but its operator was able to bring the site back under a new domain.
Yesterday's arrest appears to be PIPCU's first since the arrest of a UK-based torrent site proxy operator in early August.