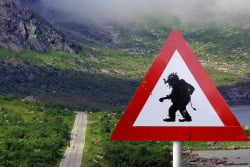 Since around 2017, Danish law firm Njord Law has worked with movie companies to extract cash settlements from alleged pirates.
The system follows a familiar pattern – use an anti-piracy monitoring firm to collect IP addresses in BitTorrent swarms, obtain court orders compelling ISPs to hand over the personal details behind those IP addresses, and send letters asking for cash to make potential lawsuits go away.
In Denmark, thousands of Internet users have paid settlements to the law firm equivalent to around $1,200 each but with a rising number of lawsuits being kicked out of court when they dared to venture there, this attracted the attention of the authorities.
Following an investigation that began in 2020, in January it was revealed that the State Prosecutor for Serious Economic Crime (SØIK) had charged Njord Law and partner lawyer Jeppe Brogaard Clausen with serious fraud offenses in connection with their settlement work.
State Prosecutor Finds No Wrongdoing
All along Njord Law has insisted that its work complied with the law and it now transpires that the authorities agree. As first reported by Danish publication Berlingske, SØIK has now dropped the case having found no wrongdoing at the firm.
"In 2020, SØIK reacted to a suspicion of one or more criminal acts in connection with a number of compensation cases conducted by a law firm," a SØIK statement reads.
"The suspicion has led us to investigate the case thoroughly, and we have also had the opportunity to include the latest decisions from the European Court of Justice and the High Courts. On that basis, it is our assessment that nothing illegal has taken place, and therefore we have now closed the case."
The decision was welcomed by Njord Law, with managing partner Lars Lokdam noting that they expected this outcome.
"We have always assumed that the charge would be dropped at some point, and I am very happy and relieved that SØIK has now dropped the charge so that we can move forward, and that it is justified on the grounds that the charge was unfounded," Lokdam told Berlingske.
That may not give the copyright trolls freedom to continue their business unhindered, however.
Danish Consumer Ombudsman Gets Involved
In response to reports that people may have settled with Njord and its partners when they were not required to, the Danish Consumer Ombudsman is now encouraging those targeted to see if they are entitled to compensation.
"We are currently investigating whether to step into the file-sharing matter. We have not yet decided whether Njord's clients have done anything illegal, but we are conducting an investigation now," says Jeppe Due Hunsdahl.
News of the consumer group's involvement came before SØIK dropped the criminal case but the initiative appears to be going ahead anyway. In the meantime, Professor of Law Frederik Waage from the University of Southern Denmark is calling for the government to set up a committee to look at the complexities of this type of litigation in order to provide guidance on how infringements should be handled in the future.
"Njord is no longer charged in a possible criminal case, but that does not mean an acquittal for the methods used by the law firm in this lawsuit. Irrespective of the fact that an indictment has been filed, the company has been in a procedural gray area for a number of years, and the waiver of the indictment hopefully does not mean that in the future we will see dubious pirate letters sent out to thousands again," he says.
"Even if Njord had to abandon their dubious business model, there is always a risk that another law firm will start subscribing to the pirate letter concept," he continues.
"That is why I believe that there must be a commission that can investigate what rights innocent citizens have in this area based on EU law and Danish civil procedural rules. The Commission should also be able to recommend legislative changes in this area, insofar as the current procedural rules do not apply."
Issue Will Be Raised With Government Ministers
Peter Skaarup, legal spokesman for the Danish People's Party, says he is interested in Waage's proposal and is now promising to raise the matter with the government.
"I agree that from a political point of view, we must look at whether this is the type of case that the courts must prioritize, or whether the cases can be resolved in an efficient and uniform manner. That is why I am now raising the case in the Legal Affairs Committee with Minister of Justice Nick Hækkerup," Skaarup says.
Berlingske obtained a statement from Hækkerup who says that he does not wish to comment on live cases. However, he encourages those who feel they have been wronged to contact the appropriate legal authority.
"It should be noted that I can not and will not comment on pending cases before the courts for the sake of the independence of the courts. I would like to encourage citizens who feel that they have been treated unfairly by a lawyer to complain to the Bar Council, which is an independent complaints board that deals with cases concerning, among other things, good legal practice," he concludes.