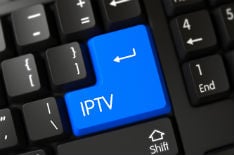 In April 2020, companies owned by Columbia, Amazon, Disney, Paramount, Warner, and Universal (all members of the Alliance for Creativity and Entertainment) filed a lawsuit in the US against the operators of Nitro TV.
The complaint alleged that operator Alejandro "Alex" Galindo engaged in "massive and blatant infringement" of the plaintiffs' copyrighted works. These included movie and TV show hits including The Office, Spider-Man: Homecoming, Toy Story 3, Star Trek Beyond, and Joker.
In May 2020 the studios obtained an injunction to shut Nitro down but as the case progressed, Galindo was accused of destroying evidence in an effort to hinder the plaintiffs.
The lawsuit later expanded to name other defendants including Galindo's wife, Anna Galindo, and popular YouTuber 'Touchtone', who allegedly received $500,000 to promote and market Nitro TV.
Issues Over Destruction of Evidence
In response to the studios' lawsuit, Alejandro Galindo asserted innocent copyright infringement and as his lawyer later explained, it was believed that there was no need for his client to plead the Fifth Amendment but during the discovery process, he did just that, to the displeasure of the plaintiffs.
According to Galindo, research on the MPA's Jan Van Voorn (who is involved in the case) revealed that he "vigorously advocates" for criminal penalties for IPTV operators.
"[I]t became clear that Plaintiffs were looking at not only obtaining a judgment, but that they were accusing Defendant of a crime of destroying evidence. This theme has persisted through most of this litigation since," a summer filing from the defense reads.
Galindo's team cited a number of instances where the MPA indicated that criminal prosecutions were extremely important to them so, including aggressively lobbying in favor of the Covid-19 relief bill, which made streaming copyrighted content a felony subject to 10 years in prison. As a result, Galindo asserted his right not to self-incriminate, an act that his lawyer claims is not a discovery abuse worthy of sanctions.
Plaintiffs Refuse to Rule Out Criminal Prosecution
Galindo's lawyer says that in the spirit of cooperating with discovery in good faith, counsel sought reassurances from the plaintiffs that no criminal referrals would be made. While it was confirmed that no referral had been made, the studios would not commit to not filing one in the future.
"For these reasons, it is not difficult to see the writing on the wall. The MPAA is looking for another conviction and they want Mr. Galindo to incriminate himself in every way possible, literally teeing up a potential case against him if they can find it," Galindo's lawyer informed the court.
On this basis, Galindo should not be subjected to monetary sanctions for his discovery strategy, his team says.
Studios Vigorously Disagree
Unsurprisingly, the plaintiffs took an altogether different stance.
"According to Defendant, he should be permitted to withhold all records of Nitro TV's multimillion dollar operation in violation of this Court's Order and destroy evidence, yet still be able to assert that his infringement was 'innocent' and he did not infringe the works alleged in the [second amended complaint] through his operation of Nitro TV," they informed the court.
The studios said that the Fifth Amendment does not apply here and by engaging in massive copyright infringement, Galindo was always at risk of criminal prosecution.
"Defendants' after-the-fact, conspiracy-driven excuses cannot change this fundamental fact. Neither can his purported belief that he could convince a trier of fact that his infringement was 'innocent' — notably, a position he asserted after he had already engaged in extensive email destruction and while (falsely) claiming no Nitro TV documents existed," they added.
"In short, Defendant's explanations do not add up; his assertion of the Fifth Amendment is simply a tactic for him to avoid his discovery obligations. The Court should not condone this conduct."
Due to the lack of discovery cooperation and the spoilation of evidence, the plaintiffs said they should be awarded a default judgment. In the absence of that, the studios demanded imaging of electronic devices in Galindo's possession.
Plaintiffs Demand Substantial Fees and Costs
In a follow-up filing, the plaintiffs filed an application for costs in connection with their motion for sanctions, noting that Galindo failed to abide by his discovery obligations, spoliated evidence, and violated the court's order to provide documents and information. They noted that if it wasn't for Galinddo's conduct, extra costs could've been avoided.
In the event, the filing of the motion for sanctions cost the plaintiffs in excess of $93,000, an amount they asked the court to award against Galindo. The details of what happened in the interim period aren't clear since documents have been filed with the court under seal. However, this week the docket revealed an objection from the defense relating to another matter.
Galindo Asks Court to Dismiss Lawsuit
Martha Galindo (Alejandro Galindo's mother), together with other defendants, stands accused of playing a key role in Nitro TV's finances, including the processing of "millions of dollars" through payment processors and bank accounts. According to the defense, the plaintiffs now want extra time to serve her. This would mean yet another delay in the case constituting an unreasonable failure to prosecute the action, they say.
Galindo's lawyer points out that the original complaint was filed more than 17 months ago and since then there has been "little activity" other than discovery against Alejandro, one settlement mediation, the serving of multiple subpoenas, and a motion to compel evidence. On this basis, a further delay would be unjustified.
"Plaintiff has had multiple attorneys working on this case for over 17 months. It seems the whole purpose has now become to drag on this case, respectfully," the filing reads.
"Plaintiff, although being a top law firm in the country, with multiple attorneys billing on the case…they have not provided any valid reasons for their failure to serve Defendant Martha Galindo within a reasonable amount of time. Now, they want to extend the case even further to accomplish this many months later.
"It appears objectively obvious, that there is no real effort to prosecute this case within the parameters of what should be expected in [a] case that has had had very little opposition and assertions of the 5th amendment."
Alejandro Galindo apparently agreed to withdraw his answer and accept a default judgment but that has not been accepted by the studios. The defense says that considering all of the above, the court should dismiss the case.
"Plaintiff has an unlimited budget and supply of legal team members and is not faithfully prosecuting this action, and instead seeks to unreasaonably extend and delay the case. The Court should dismiss the lawsuit with prejudice and deny the motion to extend time to serve summons," Galindo's lawyer concludes.