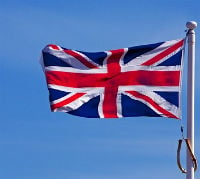 Until recently the vast majority of British citizens believed that copying music bought with their own money was something they could do without legal concerns.
The truth, however, was somewhat different. Until recently UK legislation did not permit so-called "private copying", meaning that anyone who transferred music from a purchased CD to an MP3 player was committing an offense.
Recognizing this as a problem, earlier this year the government decided that it would be in the best interests of consumers to legalize copying for personal use. After a delay through the summer, last month changes were put into place enabling people to make copies of DVDs, CDs and other types of media, as long as they're for personal use.
But now, less than two months on, the music industry is voicing its collective displeasure at the government's decision and announcing plans to have consumers pay a new "copy tax" to rightsholders.
The Musicians' Union (MU), The British Academy of Songwriters, Composers and Authors (BASCA) and UK Music (of which the BPI is a member) say they have launched an application for a judicial review into the government's decision to introduce a so-called "private copying exception" without including a kickback to rightsholders.
What the industry groups want is a tax to be applied to blank media including blank CDs, hard drives, memory sticks and other devices capable of recording. This money would then be funneled back to the music industry for distribution among rightsholders, a mechanism already operating in other European countries.
Despite never earning a penny from the billions of copies made before October 1, 2014, the music industry groups say that allowing citizens to record in future "will damage the musician and composer community" and amounts to a contravention of the EU Copyright Directive.
The judicial review will see the High Court examine the introduction of the levy-less copying exception to ascertain whether the government acted legally. The music groups' aim is to have the legislation amended in the industry's favor.
"We have sought judicial review because of the way the government made its decision not to protect the UK's creative industries – in stark contrast to other countries that have introduced copyright exceptions," says Vick Bain, CEO of The British Academy of Songwriters, Composers and Authors.
"We fully support the right of the consumer to copy legally bought music for their own personal and private use, but there must be fair compensation for the creators of the music."
UK Music CEO Jo Dipple says that licensing is the key to the industry's success in the digital age so when the right to copy without a license is granted, in this case to the public, rightsholders must be compensated.
"Copyright enables people to earn a living out of their creativity and sustains jobs. The Government has made a serious error with regards to private copying. The legislative framework must guarantee musicians and composers are fairly compensated," Dipple says.