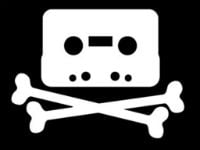 In recent years the music industry's battle against piracy mostly focused on torrent sites, cyberlockers and unauthorized MP3 indexes.
However, those are certainly not the only 'threats' it faces. Online radio stations, often operated by hobbyists, also remain a concern.
This has prompted a coalition of record labels to file a lawsuit against Radionomy, a platform that allows users to start their own online radio stations.
In their complaint filed at a California federal court Arista Records, LaFace Records, Sony Music Entertainment and Zomba Recording accuse the service of several forms of copyright infringement.
Radionomy, which also owns Winamp and Shoutcast, offers between 30,000 and 50,000 radio stations which are controlled by its users. These stations are freely broadcasted online through a variety of sites and apps.
"Defendants operate an online music service through which users can listen to music stations, or create stations, that Defendants stream to listeners worldwide," the complaint reads (pdf).
"To program music stations on Defendants' service, users can upload music from their own collection or use music from Defendants' library of popular music and podcasts."
In addition to picking tracks from the Radionomy library, users can also upload their own tracks and stream these online. Listeners from all over the world can then tune in by searching for stations by theme, genre or even artists.
While many users and listeners enjoy the service, the record labels point out that Radionomy fails to pay the proper licenses. As such, they argue that it's promoting and facilitating widespread copyright infringement.
Searching Radionomy for pirate
The labels list hundreds of tracks that were used without permission on Radionomy including work from Adele, Bob, Dylan, Britney Spears, Christina Aguilera, Elvis Presley, John Mayer, Michael Jackson, One Direction, Pink Floyd and Shakira.
"On January 12, 2016 a station on Defendants' service, named 'One Direction The Radio,' played the recordings 'Nobody Compares' and 'Something Great' by One Direction, both of which are Plaintiffs' owned or exclusively licensed copyrighted works," one of the examples reads.
As an example, the labels further mention that Radionomy encourages its users to start popular stations offering rewards for the number of listeners they attract, while canceling the least popular stations.
"Defendants encourage users to include popular copyrighted recordings in programmed stations by offering to 'reward' users with cash payments if they create a station that reaches a large audience and threatening to deactivate users that fail to reach 'minimum audience' requirements," the complaint reads.
Late last year the labels reached out to Radionomy, which is owned by the entertainment industry mogul Vivendi, who reportedly admitted that they had not paid royalties to SoundExchange since 2014. Despite these talks, no agreement was reached on the issue.
The music companies now hope to get help from the court and are requesting a permanent injunction against the radio service, as well as damages which can easily add up to dozens of millions of dollars.