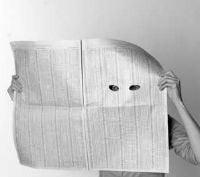 With millions of students working remotely due to the coronavirus pandemic, the use of so-called proctoring software has skyrocketed.
The stated aim of this software is to detect and prevent cheating in online tests but in order to do that, invasive systems are deployed. Proctoring software watches students through their webcams, records audio via their mics, and tracks any websites visited. On top, these tools examine body movements including eye-tracking, in an effort to identify potential cheaters.
While the companies behind proctoring software champion the benefits, criticism isn't hard to find online. Nonetheless, Miami University student and security researcher Erik Johnson is finding it difficult to get his voice heard after US-based software company Proctorio began using copyright law to silence his work.
DMCA Takedowns on Twitter and Beyond
Proctorio requires students to install a Chrome extension so Johnson downloaded it and began publishing code snippets to Pastebin during September, linking to them on Twitter, while revealing the scale of the monitoring, among other things.
However, six weeks later he received an email from Twitter explaining that some tweets had been removed after the company received DMCA takedown notices from Proctorio alleging copyright infringement. The material disappeared from Pastebin too.
Earlier this month, Proctorio told Techcrunch that it stood by its takedowns, claiming that Johnson's publication of code snippets represented a breach of copyright law. The EFF, on the other hand, described Johnson's criticism – which included the citing of a source – as "a textbook example of fair use" and no different from quoting from a book.
DMCA Takedowns Continued Regardless
A week later, Johnson took to Twitter again with two more posts, one of which revealed he'd reposted the code that had been removed from Pastebin to his Github account. However, the image below shows that those tweets were affected too due to copyright complaints.
The tweets do, however, contain a link to Github but following yet another DMCA takedown request, that page has also been removed.
Battle Moves to Github
"The GitHub account ejohnson9912 is posting proprietary Google Chrome extension source code and documentation without a license or consent from Proctorio, thus infringing on our copyright," the complaint to Github reads.
"Further, this infringement activity involved reverse engineering and unauthorized hacking through Google Chrome, violating Google Chrome's terms of service. We request that the account be removed and/or access be disabled to the infringing materials."
The DMCA complaint was filed with Github exactly a week ago and, as required, the coding platform removed the allegedly infringing material. However, it now appears that Johnson isn't going down without a fight.
In a DMCA counter-notice filed yesterday, Johnson asks Github to restore his repository, claiming that Proctorio made an error when it failed to consider the fair use exemptions available to him under the DMCA. He further claims that the company mischaracterized his work.
"The disabled content consisted of code snippets used for purposes of research, education, commentary, and criticism regarding Proctorio's product and its representations to the public. Proctorio's complaint does not account for the fact that my use is protected by the fair use doctrine," Johnson writes.
"Proctorio's additional allegations of 'reverse engineering and unauthorized hacking' are both untrue and irrelevant to its claim of copyright infringement."
It's at this point things start to heat up. Presuming that Github reinstates the repo, Proctorio will then have to file a lawsuit against Johnson to have it taken down again, significantly raising the stakes. However, the researcher appears to have thought this through, with the help of some heavyweight backing,
"I consent to the jurisdiction of the Federal District Court for the judicial district in which my address is located, and I will accept service of process from the person who provided the DMCA notification or an agent of such person," he writes.
"I can be contacted through my attorneys at the Electronic Frontier Foundation."