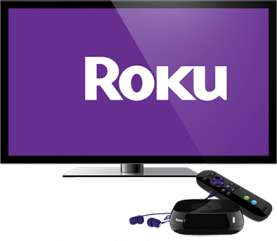 In recent years it has become much easier to stream movies and TV-shows over the Internet.
Legal services such as Netflix and HBO are flourishing, but at the same time millions of people are streaming from unauthorized sources, often paired with perfectly legal streaming platforms and devices.
Hollywood insiders have dubbed this trend "Piracy 3.0" and are actively working with stakeholders to address the threat. One of the companies rightsholders are working with is Roku, known for its easy-to-use media players.
Earlier this year a Mexican court ordered retailers to take the Roku media player off the shelves. This legal battle is still ongoing, but it was a clear signal to the company, which now has its own anti-piracy team.
Several third-party "private" channels have been removed from the player in recent weeks as they violate Roku's terms and conditions. These include the hugely popular streaming channel XTV, which offered access to infringing content.
After its removal, XTV briefly returned as XTV 2, but that didn't last for long. The infringing channel was soon removed again, this time showing the FBI's anti-piracy seal followed by a rather ominous message.
"FBI Anti-Piracy Warning: Unauthorized copying is punishable under federal law," it reads. "Roku has removed this unauthorized service due to repeated claims of copyright infringement."
FBI Warning
(via Cordcuttersnews)
The unusual warning was picked up by Cordcuttersnews and states that Roku itself removed the channel.
To some it may seem that the FBI is cracking down on Roku channels, but this is not the case. The anti-piracy seal and associated warning are often used in cases where the organization is not actively involved, to add extra weight. The FBI supports this, as long as certain standards are met.
A Roku spokesperson confirmed to TorrentFreak that they're using it on their own accord here.
"We want to send a clear message to Roku customers and to publishers that any publication of pirated content on our platform is a violation of law and our platform rules," the company says.
"We have recently expanded the messaging that we display to customers that install non-certified channels to alert them to the associated risks, and we display the FBI's publicly available warning when we remove channels for copyright violations."
The strong language shows that Roku is taking its efforts to crack down on infringing channels very seriously. A few weeks ago the company started to warn users that pirate channels may be removed without prior notice.