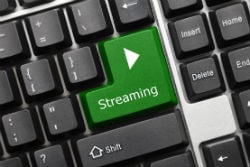 Despite having one of the most aggressive site-blocking mechanisms anywhere in the world supported by a unique voluntary search engine de-indexing program, prosecutions of pirate site operators rarely come to fruition in Russia.
That has now changed with the conviction of Stanislav Saigin, a man who operated three main sites that formerly operated from Kinogb.guru, kinokot.biz, and fosa.me. These platforms, supported by a dozen mirror sites, offered around 10,000 movies and TV shows to the public for free.
These streaming sites were among thousands that previously relied upon the now-defunct Moonwalk 'pirate' CDN system. This massive cloud-based operation, which was taken down in October following legal action by BREIN, the MPA, and the Alliance For Creativity and Entertainment, fed the site not only with video content but advertising too, much of it placed by online casinos.
Cybersecurity company Group-IB, which conducted the investigation into the Kinogb, says it repeatedly warned the operator of the sites against copyright infringement and asked for unlicensed distribution to be stopped. However, these overtures were ignored and instead, new mirror sites appeared when the other domains names were blocked by ISPs. As a result, Group-IB became involved in tracking down their operator.
"The owner of the kinogb network turned out to be a highly secretive and cautious individual: they did not have genuine social media accounts and were not registered on any forums. Nevertheless, Group-IB's investigation department quickly picked up their trail," Group-IB says in a statement sent to TorrentFreak.
"During the investigative activities carried out by the law enforcement agencies in the spring of 2019, the owner of the pirate network was detained. The suspected perpetrator was accused of violating copyright and related rights, which could be punishable by imprisonment for up to six years, with or without a fine of up to $8,000 or equaling the amount of the convicted individual's wage, salary, any other income over a period of up to three years."
Initially, the site operator allegedly confessed and agreed to cooperate with the authorities and as a result, a criminal case was sent to the Krasnogorsk City Court. However, the defendant then refused to plead guilty so as a result, he was handed a two-year suspended sentence and three years' probation.
"This case has set an important precedent that could help bring other owners of pirate resources to criminal responsibility," says Andrey Busargin, Director of Brand Protection and Anti-Piracy at Singapore-based Group-IB.
"Pirates are part of organized criminal groups: some groups record videos in movie theaters, while others translate and dub films. Others still adapt and publish content online. Only criminal prosecution combined with tighter anti-piracy legislation can reduce the number of people engaging in this type of illegal business."