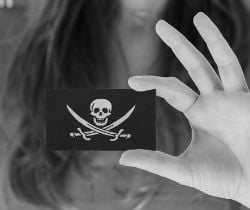 In an effort to crack down on rampant online piracy, last August Russia introduced a brand new anti-piracy law.
The legislation provides a mechanism for sites to be blocked should they not comply with rightsholder takedown requests within 72 hours.
The ultimate sanction was applied in a limited number of cases during the first year leaving rightsholders with many complaints, not least that the law only applies to movies and TV shows.
For months the authorities have been investigated ways to boost the legislation and in early July a set of amendments were passed following their second reading. They are currently being considered by the lower house of parliament, the State Duma.
According to Deputy Duma Speaker Sergei Zhelezniak, it is likely they will return for a further reading during the fall, this time containing provisions for the protection of music, books and software.
"Most likely, we will table amendments at the beginning of the autumn session," Zhelezniak told a meeting of the copyright protection working group.
Zhelezniak says that legislators have carefully studied the proposals of the executive authorities and generally agreed that there should be tightened penalties for owners of Internet sites which intentionally engage in piracy. These sites will be blocked by court order and placed in a "special register".
Ministry of Culture State Secretary Grigory Ivliev says that the government wants to increase the level of fines levied against those who engage in the piracy of music, books and software. For businesses fines could be increased to around one million rubles ($26,600) while individuals could face fines up to 300,000 rubles ($8,300)
If all goes to plan, the new amendments could in force as early as this December.