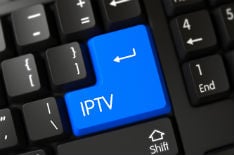 In many countries around Europe, pirate IPTV services, suppliers and resellers have become primary targets for entertainment industry groups.
These cut-price subscription streaming platforms are both widely available and popular with consumers but rightsholders view them as criminal enterprises with no legitimate place in the market. That belief is shared by law enforcement agencies across the continent, with Spain just one of the battlegrounds.
EGEDA Files Complaint, Police Carry Out Raids
In May 2019, audiovisual rights management group EGEDA filed a criminal complaint against Comprarccam, a supplier of pirate IPTV and card-sharing subscriptions.
A police investigation led to a report stating that the pirate operation was servicing at least 15,000 customers in Spain. Two of its leaders had been identified and traced to the cities of Salamanca and Zamora.
Police followed up with a two-phase operation in February and March 2020. Officers were able to seize documents and accounts information and then follow up with coordinated raids. Searches were carried out at six locations and seven individuals were arrested – one each in Zamora and Salamanca, one in Córdoba, three in Valencia, and another in Málaga.
All were detained under suspicion of IP-related crimes, including telecommunications fraud. Police seized computer equipment, mobile phones, more than 10,000 euros in cash, plus seven gold bars. The group's website and associated pirate services were closed down. Financial accounts and payment processing facilities were frozen based on claims that the group cost rightsholders around 11.8 million euros.
The Criminal Organization
According to prosecutors the 'criminal organization' behind the IPTV and card-sharing operation was led by two men.
One reportedly operated the 'logistics center' from his home in Zamora, carrying out tasks such as IPTV panel management and the servicing of users via online messaging. A second man from Salamanca was the administrator of a service that redirected users to streams enabling illegal access to sports content, movies and TV shows.
Five other members, responsible for distributing the infringing subscriptions to customers, operated from Córdoba, Valencia (x3) and Málaga. These individuals were considered important players but not as crucial as the men in Zamora and Salamanca.
An investigation carried out by the Technological Crimes Group of the Valladolid National Police determined that between May 2019 and May 2020, the defendants' fraud netted them around 1.2 million euros.
Defendants Sentenced to Almost Nine Years in Prison
More than two years after the raids, a court in Zamora (Audiencia Provincial) has now sentenced all seven defendants for fraud offenses based on the facilitation of access to infringing content.
The two leaders were each sentenced to 23 months in prison. Two others received sentences of 18 months and 16 months, with the remaining three handed 9 months each. However, it appears the defendants will avoid an immediate custodial sentence after pleading guilty and taking steps to repay the money they earned during the fraud period.
According to a local report, the defendants have already paid back most of the $1.2 million euros they earned with 250,000 euros left as a pending amount. If any of the defendants commit any new crimes during the next two years, they will be sent straight to prison to serve their sentences.