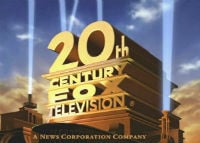 In the wake of the isoHunt settlement in October, TorrentFreak reported on another big copyright infringement case that had flown entirely under the radar.
It involved a pair of now-shuttered websites – Watch The Simpsons Online (WTOS) and Watch Family Guy Online, launched 2008 and 2009 respectively. Both websites gave visitors the chance to watch episodes of the named TV shows via embedded web players utilizing external video sources. Neither site hosted infringing content.
Together the sites had around 87 million visitors during their lifetimes and as a result attracted the unwanted attention of Fox. During 2008, WTSO was targeted several times and had to keep shifting hosts and at one stage had its domain seized following a WIPO dispute. In 2010 the MPAA began filing its own cease and desists.
Although the sites continued to operate without further major incident, it was the calm before the storm. Early October 2013, Fox filed a copyright infringement lawsuit at the Federal Court of Canada, alongside requests to keep its contents secret pending a raid on the site operator's home. That was carried out October 9.
With the site admin unwilling to fight Fox in an expensive case he knew he could not win, matters proceeded without him. Just before Christmas the defendant found out the case had been concluded in his absence.
Details sent to TorrentFreak by Timothy Lowman, a lawyer at the Sim & McBurney lawfirm which handled the case for Fox, spells out the extent of the judgment.
"The Judgment awards $10 million [CAD] for statutory damages, $500,000 for punitive damages and fixed/assessed solicitor client costs of $78.573.25 (in addition to an earlier cost award of $107,665.55)," Lowman explains.
"The significant judgement in this case points up the risk courted by those who engage in internet piracy, in particular for commercial purposes. The Federal Court considers that such activities warrant significant assessments of statutory damages, in this case $13,888.88 per work infringed, and that such misconduct is also deserving of substantial awards of punitive damages to achieve the goal of punishment and deterrence of the offense of copyright infringement," he concludes.
According to Lowman the statutory damages and punitive damages awards in this judgment are the largest given to date by the Federal Court of Canada and according to the person expected to pay them, the admin formerly known as 'Joecool6101', the amount is simply unmanageable. He cannot pay but Fox are pressing ahead anyway.
"Fox are pursing for the money and they are doing so as hard as they possibly can. They've ruined my life and continue to do so as long as they don't leave me and my family alone. As it's been referenced by a lawyer: 'they are killing a fly with a nuke'," he told TorrentFreak.
"This experience was the worst thing I could possibly imagine, Fox takes no mercy when destroying your life as you once knew it and then begins to drag your new life down as much as possible as well. I don't wish this upon anyone and simply wish the dinosaurs would just give their consumers what they want — which is to be able to stream their videos online easy, fast, worldwide."
The judgment also forbids JoeCool from infringing Fox's copyrights in future, but rest assured there will be others to fill the gap – unless Fox takes his advice of course.