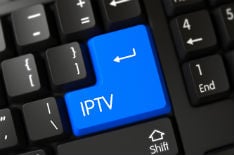 When a massive police operation in Italy took down IPTV management outfit Xtream-Codes in September 2019, a large proportion of the pirate market was thrown into turmoil.
According to figures obtained by TorrentFreak from network equipment company Sandvine, overall pirate streaming traffic dropped by 50%. But three months is an awfully long time on the Internet and today the market seems to have largely recovered, with providers and sellers finding alternative solutions and users relatively happy once again.
Nevertheless, when chaos reigned back in September, there can be little doubt that customers left high and dry turned to search engines in order to find a replacement. It's certainly not the best strategy to find a reliable supplier but if Comcast-owned broadcaster Sky has anything to do with it, it won't be an easy option either.
Back in March, we reported that the broadcaster had been sending thousands of takedown notices to Google in an effort to remove IPTV suppliers' entire websites from the search provider's indexes. That effort has not only continued but also been stepped up in recent weeks.
Just as an example, a notice sent in November contains 495 URLs and attempts to delist the entire websites of three suppliers – miglioriptv.net, iptvthebest.ws, migliorstreaming.net – from Google. But that is just the tip of a pretty large iceberg.
The delisting efforts are considerable and target many thousands of URLs (e.g 1,2,3,4). The majority of notices were previously filed on behalf of Sky in Italy but Sky in the UK are also getting in on the act.
As the notice above shows, Sky UK goes down the classic route of claiming that the sites in question directly infringe its rights by providing access to its licensed content. While that may be the case in some instances, it's far more likely that the services use completely different URLs to deliver that content so at best, the above domains might be considered as facilitating infringement, rather than directly infringing Sky's rights.
However, when it comes to Sky Italy's notices, the company has a more detailed approach that may prove even more effective.
"The reported sites illegally provide external links with which users can access and/or download unauthorized copyrighted contents, exclusively owned by broadcaster Sky Italia," the notices state.
"Reported URLs pages are using without any authorization copyrighted images and logos owned by Sky Italia, which are used to promote and selling unauthorized IPTV services or video-on-demand library with show schedules or video catalogs owned by Sky Italia."
In this context, the use of Sky graphics to promote and sell pirate IPTV packages to consumers is a slam dunk for the company when it comes to the DMCA. Hundreds of platforms not only use official logos in this manner but also images of Sky box controllers, culled from Sky's own sites.
Having sites delisted from Google on those grounds alone should be relatively simple for the broadcaster. Copyright infringement of logos and graphics is much easier to determine than IPTV seller site URLs that may (but probably do not) contain any copyright-infringing material.