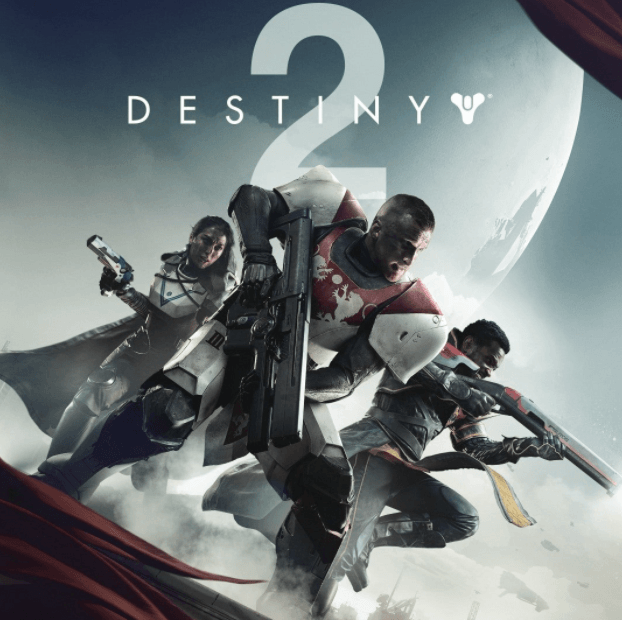 After being sued by Bungie in a Washington court during the summer, a teenager accused of cheating in Destiny 2 and being abusive towards Bungie staff decided to fight back.
The core of Bungie's lawsuit is that L.L. repeatedly breached the terms of its Limited Software License Agreement (LSLA) by using third-party cheating software, getting banned by Bungie, and then repeatedly signing back up to breach the LSLA's terms once again.
L.L. is further accused of selling Bungie emblems on third-party platforms and using cheating software that modifies the Destiny 2 game, violates the DMCA's anti-circumvention provisions, and creates infringing derivative works.
In a recent and spirited motion to dismiss, L.L. fought back against the developer but, rather than backing down, Bungie seems to have found new angles of attack. Indeed, the company's response suggests that L.L.'s defense tactics are so flawed they have actually weakened his position.
Teen Voids LSLA, Bungie Says 'Gotcha'
L.L.'s motion to dismiss doesn't hide the fact that he cheated in Destiny 2 and streamed his cheating to the world using Twitch. It doesn't deny that he publicly mocked Bungie's inability to stop him as he signed up for new accounts. Instead, it notes that as a minor, L.L. was able to tear up Bungie's LSLA to free him from its shackles and, as a result, three of Bungie's causes of action.
In its opposition motion filed this week, Bungie agrees that by disaffirming the LSLA, L.L. has indeed rendered the contract void ab initio. Having no legal effect from the outset means there can be no future contractual obligations under the LSLA or any liability for past breaches.
As a result, Bungie says the court should go right ahead and dismiss all of its claims for breach of contract. The downside for L.L. is the nature of LSLAs. On the one hand, they prohibit a number of actions – cheating, for example. But on the other, they also grant permission – a license – for other actions too. Notably, simply playing the game.
"[T]he LSLA was a license agreement, and its mere existence was the only thing that rendered L.L.'s repeated downloads and plays of the Destiny 2 software and audiovisual work non-infringing," Bungie's response reads.
"By disaffirming the LSLA and rendering it void ab initio, L.L. has affirmatively
conceded Bungie's claims that he infringed its copyrights in the Destiny 2 software and
audiovisual work, because he never had a valid license to do anything with them."
No LSLA? Stronger Copyright Claims Coming Right Up
Bungie says that L.L.'s decision to void the licensing agreement will lead to the developer filing an amended complaint. It will contain additional copyright infringement claims that take all of the Destiny 2 player's unlicensed activities into consideration.
"[B]ungie intends to amend, after the Court's decision on the remaining branches of the motion, to assert that all of L.L.'s downloads, uses, and streams of Destiny 2 were infringing, including his initial download, uses, and streams prior to his first violation of the LSLA," Bungie's response reads.
The claims could be significant. Bungie owns the copyrights to Destiny 2 as a software program and as an audiovisual work, meaning that every time L.L. played the game without a license, he created an infringing copy when he loaded it into RAM and infringed again when the game's story played out on screen. Bungie says that if L.L. hadn't torn up the LSLA, these activities could've been permitted.
Cheat Software and Derivative Works
Whether or not L.L. had the protection of the LSLA, any use of the cheat software would've constituted copyright infringement, Bungie says. According to the developer, the software in question adds a graphical overlay to Destiny 2, meaning that the game's output as an audiovisual work is modified, effectively creating an unlicensed derivative work.
This assertion was previously rejected by the defendant by citing a 1992 case involving Nintendo and the Game Genie cheating device. In that matter, the court found that the Game Genie was incapable of producing images and anything that appeared on screen was produced by the NES console. In addition, the device did not manipulate the data stored in Nintendo game cartridges.
"Here, as Bungie has plead in its complaint, the cheat software L.L. used not only modifies the contents of Destiny 2 data structures in memory but also 'creates visual elements.' These novel visual elements are readily apparent in the video clips L.L. recorded and posted to his Twitter," the company adds.
DMCA Anti-Circumvention Provisions
Bungie says that L.L. circumvented five types of technological protection measures (TPM) and in various public comments, including on Twitter, he identified some of them by name including account bans, BattlEye and hardware ID bans.
"7 bans in and still going strong @Bungie battleye is shit took me 30 seconds to get around your silly hardware ban," one declared.
Bungie also challenges claims made in L.L.'s motion to dismiss regarding the DMCA's anti-circumvention provisions. The defense claimed that since Bungie's code was resident on L.L.'s PC and not on Bungie's server, he was "perfectly free to examine and see what files, data, programs, etc.," because they were on his computer.
The developer disagrees, adding that the motion confuses the DMCA with the Computer Fraud and Abuse Act so incorrectly focuses on which computer contained the protected data.
"But where the data resides is irrelevant to a DMCA anti-circumvention claim. Unlike the Computer Fraud and Abuse Act, which criminalizes unauthorized access to protected computers, 18 U.S.C. § 1030(a)(1), the DMCA bars users from circumventing TPMs that control access to copyrighted works. That is true regardless of where the work resides," Bungie adds.
Bungie Didn't Know L.L. Was a Minor
We now know that L.L. is just 17 but Bungie didn't know that when it sued since the Destiny 2 player claimed to be in his 20s online. Bungie accepts that the defendant is protected from contractual liabilities but says the law provides minors with no right to defraud licensors, infringe copyrights, or circumvent TPMs.
"Moreover, the law does not provide minors with a special haven from civil liability that may arise or be exacerbated when, through and perhaps in reliance on the advice of experienced counsel, they choose to disaffirm any number of license agreements that may otherwise have authorized infringing conduct," an acerbic concludes.
Bungie's opposition to L.L.'s motion to dismiss can be found here (pdf)