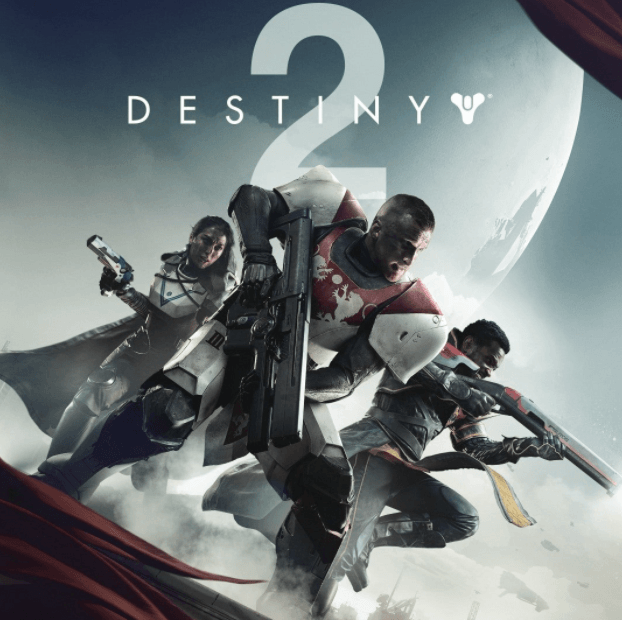 This July at a Washington district court, Destiny 2 developer Bungie filed the latest in a growing list of lawsuits aimed at curtailing cheating in its online games.
Bungie's complaint alleged that the user behind the Twitter handle '@inkcel' regularly live streamed himself using third party copyright-violating cheats in Destiny 2 that give cheaters an unfair advantage over regular players.
Bungie had plenty of other complaints too.
@inkcel had been caught cheating in Destiny 2 and had been banned from the service multiple times. Every time he signed back up he breached Bungie's Limited Software License Agreement (LSLA), Bungie said. Acts of fraud according to the lawsuit.
The Destiny 2 player also stood accused of selling Bungie emblems (a type of digital art) on third-party platforms, including pieces associated with Bungie's charity work, again in breach of the LSLA. It was also claimed he harassed Bungie staff online, with some communications perceived as a threat to their physical safety.
Court Moves to Shield Defendant's Identity
On July 25, 2022, ten days after the lawsuit was filed, @inkcel's attorney advised the court that his client is in fact a minor child. Soon after the teenager's real name stopped being used in the case, replaced by the initials L.L. instead. In a recent Twitter post, L.L. revealed that he's just 17 years old but that doesn't appear to affected Bungie's position on the lawsuit.
L.L. was served in late July and after being granted extra time to respond, this week his attorney filed a motion to dismiss. As these filings go, it's quite an entertaining read and could complicate Bungie's plans, in more ways than one.
Defendants Fight Back With Same Lawyer
A separate lawsuit filed by Bungie against cheat seller AimJunkies took an unexpected turn recently when the defendants aggressively countersued the game developer. The attorney coordinating that attack, Philip P. Mann of Mann Law Group PLLC, is also representing L.L. in his case against Bungie. He's pulling no punches.
"This is another in a series of ill-considered, unfounded lawsuits filed by Bungie, Inc., in a well-publicized campaign 'to put cheaters and those who assist them on notice that Bungie does not and will not tolerate cheating in Destiny 2'," Mann writes in his motion to dismiss.
"Regardless of what Bungie 'tolerates' when it comes to the actions of others, formal legal proceedings, such as this case, are governed by the law, not Bungie's desires."
In short, the defense believes that Bungie's complaint focused a bit too much on conveying the dramas of potential violence, arson, and other criminal conduct, at the expense of pleading plausible facts sufficient to support its alleged causes of action and entitlement to relief. As a result, the complaint should be dismissed.
Defendant's Destiny 2 Custom Loadout
Mann begins by describing L.L. as a fan of Destiny 2 and the skills required to advance through the popular game. Some players are more skilled than others, so they progress through the game more quickly. Some even use ancillary software to gain a competitive edge.
Bungie calls this 'cheat software" and according to Mann, the company has been trying to "shoehorn" its use into a recognized cause of action, such as copyright infringement and/or breach of contract. This is because there is no law against cheating and there's no law against obtaining and using cheat software either, Mann says.
"In this action, Bungie vilifies and attacks Defendant L.L. for using one of several available suites of 'cheat software' while playing Destiny 2 and making no secret of the fact. Bungie tries to shoehorn the legal actions of Defendant L.L. into inapposite legal theories where they do not fit and do not belong."
In short, Bungie's complaint is "hysterical" and L.L. did nothing unlawful.
Minor Defendant Behaving Badly
Bungie's complaint goes into a lot of detail about L.L.'s alleged bad behavior but according to the motion to dismiss – so what? The important thing is that none of the alleged acts violated any of Bungie's rights under the law.
"Bungie's claims amount to little more than that L.L. has publicly made fun of Bungie and has made fun of Bungie's apparently ineffective efforts to combat 'cheating in Destiny 2,' an 'offense' that Congress has not, at present, chosen to make unlawful," the motion adds.
So what about creating Destiny 2 accounts under the names HoeAnnihilator and Hoehitter? Evading bans? Streaming some cheating action on Twitch? Also not illegal, Mann says. Anyway, Bungie closed the new accounts down quickly, so no harm done. Comments about Bungie and arson? An obvious juvenile joke, free speech under the First Amendment, the motion adds.
Surely the alleged re-selling of Bungie digital emblems is a problem? According to his attorney, L.L. paid full price for them and while resale could potentially run counter to Bungie's licensing terms, in this case, Bungie's paperwork doesn't mean a whole lot.
As a minor, L.L. has the right to disaffirm any contract within a reasonable time of becoming an adult but has already taken the opportunity to declare contracts with Bungie null and void. Since that includes the LSLA, three of Bungie's causes of action must be dismissed.
Copyright Infringement? No, Defense Insists
Citing a case involving a World of Warcraft cheat called 'Glider' decided by the Court of Appeals for the Ninth Circuit, Mann says that the use of ancillary software to achieve an advantage in playing a computer game is not a violation of copyright law.
Blizzard Entertainment argued that by distributing Glider, the defendants were liable for "secondary" or "induced" copyright infringement. When players used Glider, Blizzard claimed that they violated the terms of the software license and that amounted to copyright infringement. The Ninth Circuit disagreed and said that any claim would need to be pursued under contract law.
That leaves Bungie's claim that L.L. violated the DMCA by circumventing the technological measures that reportedly protect Bungie's anti-cheat software. The motion to dismiss says that Bungie doesn't claim that L.L. avoided, bypassed, removed or impaired a technological measure. Instead it claims to be able to detect suspicious activity using client software, an important fact, the attorney writes.
"It means that the data Bungie claims to obfuscate is actually resident on L.L.'s own computer, not on any Bungie server," Mann writes.
"When using 'cheat' software, users are simply accessing data that is in their own computers, which they own and which they are perfectly free to examine and see what files, data, programs, etc., are on their own computers."
L.L's motion to dismiss Bungie's complaint is available here (pdf)