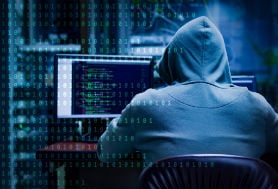 Like most online services, pirate IPTV platforms use regular domains, IP addresses, websites, servers, and cloud services. But unlike most regular online platforms, they already know that rightsholders are watching their every move.
This means that they are mostly prepared for domain seizures and similar interference, IP address and DNS blocking, attempts to cut off payment processing, plus any other measures from the smorgasbord currently available.
No doubt that this is a major irritant for rightsholders attempting to shut them down. But what if there was another way, one that didn't rely on the success of any of the above but is considered a crime?
Authorities Fail to Act
In common with its counterparts around the world, the Hungarian Communications Association (MKSZ) also has to deal with illegal IPTV services. The group says it has reported more than 100 illegal distributors to the authorities in recent years, but investigations are slow and ineffective.
Since 2018, just one case has been closed and while that ended in a guilty verdict and a damages award, the accompanying one-year suspended prison sentence wasn't enough for the rightsholders looking to send a deterrent message.
As a result, they'd like to begin launching cyberattacks instead.
Cyberattacks – A Valid Option to Fight Piracy?
According to a statement sent to Hungary's Media1, the Hungarian Communications Association says it is initiating a round table discussion with domestic stakeholders, including legislators, copyright holders, neighboring rights holders, Internet service providers, and broadcasters. The aim is to discover whether it's possible to launch DDoS attacks against IPTV providers while enjoying protection under the law. The premise is as follows:
"For the sake of legal validity and international transparency, RIPE, at the initiative of the Hungarian communications authority, should designate a certain IPv4/IPv6 address range for the use of legal and registered DDOS attacks and make it publicly available," the proposal reads.
"The authority should appoint a suitable professional organization, which would be entitled – subject to the necessary level of official supervision and control – after a preliminary expert investigation based on a stakeholder report, with the appropriate legal authorization, against the detected illegal service IP addresses launched from the authorized DDoS address range for a legitimate DDoS attack."
DDoS Attack – Again and Again
If sanctioned, MKSZ believes such an attack would degrade the quality of an illegal distributor's service and ruin the viewing experience for subscribers too. The plan is to keep up the pressure so that any mitigation methods are overcome.
"If the illegal service provider detects [a DDoS attack] and changes an IP address and continues the illegal signal distribution from there, he could only do this with a significant time delay, and the process could be used continuously with IP address tracking," the proposal notes.
"By repeating this action several times, sooner or later, it would be possible within a short period of time that, on the one hand, the consumers of the person carrying out the illegal activity would stop their subscription due to the frequent poor quality and thus the perpetrator would not receive any income."
What Could Possibly Go Wrong?
If the mere suggestion of launching cyberattacks isn't enough to sound alarm bells, another major red flag is that the potential for collateral damage has not only been considered, but may even be part of the strategy.
For example, disruption of innocent third-party services isn't seen as a problem since the ensuing chaos would send a message to hosting companies to pick better customers in the future.
"On the other hand, if the service is not provided from [the operator's] own server but from a rented server, the owner of the server that provides the technical background for the service should also consider it undesirable and terminate its contract with such a customer, and thus the perpetrator would not easily find a server to implement the illegal service," the telecoms group adds.
It seems highly improbable that MKSZ and partners will receive special permission to carry out what would otherwise be a highly illegal act. However, should some kind of authorization be forthcoming, it might be prudent to consider the possibility of retaliation. Having legal services to sell won't be much use if nobody can access them.