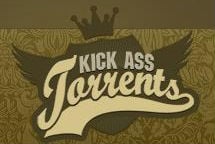 The sudden shutdown last month of KickassTorrents left a sizeable hole in the torrent landscape. KAT was the largest torrent index on the planet and much-loved by those who frequented it.
On day one of the shutdown, the United States government revealed that they had one prime suspect in their sights. Ukrainian Artem Vaulin was said to be the mastermind of KickassTorrents, coordinating an international operation through Cryptoneat, a front company in Kharkiv, Ukraine.
Yesterday the United States officially indicted Vaulin (aka 'tirm') along with two of his alleged KickassTorrents co-conspirators – Oleksandr Radostin (aka 'pioneer') and Ievgen Kutsenko (aka 'chill'). All are said to have worked at Cryptoneat but little else is known about them. Today we can put some meat on the bones.
Artem Vaulin
Artem Vaulin is a 30-year-old man from Ukraine. Born in 1985, he is married with a young son. According to an investigation carried out by Vesti, his business life had simple roots.
After graduating from school, Vaulin went on to set up a vending machine business focusing on chewing gum and soft toys.
"My parents gave me $3000. They said: 'Cool, you do not have to count on us. Now you have your own money'," Vaulin told reporters in 2004.
Since then, Vaulin's business empire seems to have taken off but despite reportedly having interests in several local companies (three with registered capital of more than $8.5m total), Vaulin appears to have been able to keep a reasonably low profile.
However, it is Vaulin's love of squash that leads us to the only images available of him online. Ukrainian squash portal Squashtime.com.ua has a full profile, indicating his date and place of birth, and even his racquet preference.
Vesti approached the club where Vaulin trained but due to data protection issues it would not share any information on the businessman. However, local news resource Segodnya tracked down Vaulin's squash coach, Evgeny Ponomarenko.
"I know it only from the positive side. Artem is a good man and a family man with a growing son," Ponomarenko said.
Vaulin is also said to have signed petitions on the Ukranian president's website, one requesting that the country join NATO and another seeking to allow Ukranians to receive money from abroad via PayPal.
Oleksandr (Alexander) Radostin
Alexander Radostin appears to have been a software architect and/or lead engineer at Cryptoneat but other than that, very little is known about him.
There are several references to him online in Ukraine in relation to the shutdown of KickassTorrents, but most merely speculate that as an employee of Cryptoneat, Radostin might be best placed to confirm Vaulin's current arrest status.
Many former Cryptoneat employees have purged their social networking presence but some of Radostin's details are still available via Ukranian-based searches, including the Linkedin image below.
While almost nothing is known about the third indicted KickassTorrents operator, Ievgen Kutsenko, images of the offices from where he and his colleagues allegedly ran the site can be hunted down.
The image below shows a screenshot from a Ukranian job seeking site where Cryptoneat had a page. It lists both Vaulin and Radostin to the right of some tiny thumbnails of photographs apparently taken inside the Kickass/Cryptoneat offices.
TF managed to track down a full-size version of the third image from the left and the environment looks very nice indeed.
While Vaulin is currently being held in a Polish jail, the whereabouts of his alleged co-conspirators is unknown. However, if they are still in Ukraine it might not be straightforward to have them extradited to the United States.
"Ukraine and the United States do not have an extradition treaty," the U.S. Embassy confirms on its Ukraine website.