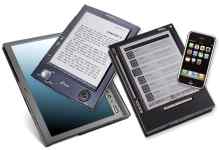 In early September we reported on TorBoox, a site on the Tor network providing millions of unauthorized ebooks to the public.
The site made the news when reporters in Germany were subjected to a criminal complaint by publishers who objected to the site being named.
With that complaint withdrawn, TorBoox indicated they were about to take radical action to shake up the ebook market by hurting Amazon. The idea was quite complex, but essentially involved offering all-you-can-eat books to the public for a flat fee – a Spotify for ebooks with eyes on legitimacy.
However, with 1.2 million ebook downloads per day things couldn't continue the way they were. TorBoox implemented a paywall and asked users for 3.33 euros per month to try and pay for the servers. Around a third of the site's users left, but according to the site's operator things went better than expected.
"Every user had to pay € 10.00 with Paysafecard (which is the minimal amount at the stores). We were in need of about € 500 per month but got much, much more. The money we were in need of we got in a few hours. Ordinary German citizens of any age and background went to the petrol stations and asked for a coupon that has no other imaginable purpose than an illegal one," TorBoox operator Spiegelbest informs TorrentFreak.
"We could easily have deactivated the monthly payments from the start. Just the newcomers would have contributed much more money than we would have needed for books and servers. The initial payment would have be sufficient for a year long membership – at least. My concept was to spend the money before asking for new payments."
But while things were taking off, they were also getting out of hand.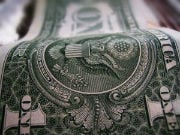 "I saw the amounts of money steeply rising to five-digit [euro] amounts from the start. And without a lot of imagination a six-digit number of euros will be reached by the middle of November," Spiegelbest explains.
"If you look at a currency like Bitcoin you can handle it this way or that way. A steep rise in the value of Bitcoins lately helped to tear down any remaining caution and reluctance. A decent and reasonable ending to all this money accumulation became more and more out of sight."
Running alongside this somewhat unusual financial crisis was TorBoox's quest for legitimacy and things weren't looking good there either.
"We tried to get into contact with 'Börsenverein' which is the organization of German Publishers. We tried to keep our titles safe from any other site to have something to offer. For us and for me it would have been okay if the people get their books with a legal low-cost flatrate – I am not illegal by principle. But we were ignored completely," Spiegelbest reveals.
With too much money at hand and no deal with the publishers, Spiegelbest quit TorBoox as an operator.
What will happen with TorBoox now remains uncertain, but TorrentFreak is informed that the archives of TorBoox have been obtained unknown individuals, possibly members of the warez scene. As a result, sometime during today, November 3, TorBoox's archives – 43,000 ebooks – will flood onto the Internet for the free-of-charge enjoyment of all. An announcement of some kind is expected to be published on Avaxhome.ws during the evening.
"This archive does not belong to TorBoox. It comes from all the sources surrounding it," a source close to the forthcoming leak told TorrentFreak.
"Sources go back to the early days of scanning. TorBoox was just like a magnet. If anyone has a right to get the archive it is the poeople having done all the work on it in the last year. But even those people didn't have access to the archive which is very odd indeed and rather paranoic. The operators themselves did not do much work other than keeping the archive locked away."
Whether the publishers will consider the above developments as good or bad news is a matter for them, but if Spiegelbest is to be believed there is a real demand for a Spotify-for-books, if it comes at the right price. Food for thought.