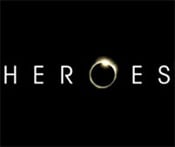 As we already predicted last week, Heroes is leading this weeks chart. Our statistics show that, across all BitTorrent sites, the two episodes from Heroes' season opening were downloaded approximately two million times each in one week.
The show was downloaded the most in the UK (15%), where the official season opening is scheduled for October 1st. Canada, France and Australia complete the top 5. Although most TV-broadcasters won't be happy to read these figures, one could argue that BitTorrent has actually helped TV-shows to build a stronger, broader, and more involved fanbase.
The data is collected by TorrentFreak from a representative sample of BitTorrent sites and is for informational and educational reference only.
At the end of the year we will publish a list of most downloaded TV-shows for the entire year, like we did last December.
Top Downloads September 21 – September 28
---
---