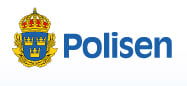 It's been just over two months since Swedish police carried out a dramatic raid that took the infamous Pirate Bay offline. While the action certainly had an impact on its raid-proof reputation, the torrent site rose from the ashes two weeks ago with its databases largely intact.
While that resurrection must've been a blow to Swedish authorities, action against torrent sites is far from over. As the investigation into The Pirate Bay and former operator Fredrik Neij continues, police have struck again in the notorious torrent site's backyard. In common with December's raid, local authorities are providing a bare minimum of details.
"We have made ​​significant seizures, but I will not say more than that," said prosecutor Mats Ljungqvist.
It is known that five people are in police custody under suspicion of being involved in the unlawful distribution of copyrighted movies. While it's yet to be confirmed, the investigation will almost certainly have been launched at the behest of the major Hollywood studios and local anti-piracy group Rights Alliance.
One of the sites targeted is Tankafetast, Sweden's second largest torrent site. It's been hit before, at least a couple of times, but has always managed to reappear. This time the situation seems more serious.
Also down is torrent site PirateHub and streaming portal Tankefetast Play. The latter is currently redirecting to the same political site as its namesake.
Promotional image previously released by Tankafetast
While confirming that an investigation into PirateHub had been ongoing for some time, Ljungqvist did not reveal whether equipment such as servers had been seized in the latest operation. When quizzed about the downtime of the sites listed above, however, the prosecutor said that they'd been disabled by their operators.
"It is not us who have taken down the sites, it is they themselves who did so in order to prevent further crime," Ljungqvist said.
If that is indeed the case, the development has clear parallels with the news last week concerning streaming portal DreamFilm.se. The operators of that site reported that after one of their admins was arrested the site did a deal with police to close down voluntarily.
While that didn't go quite to plan, with some admins leaving to start a new venture with a similar name, it's possible that the replacement URL won't be reported on the old DreamFilm.se homepage for long. According to IDG, the prosecution in the case has now filed a motion at the district court in Linköping for that domain name to be forfeited.
As reported earlier this week, two Pirate Bay domain names are also under threat, with authorities targeting the Punkt SE registry with pioneering legal action to have the domains revoked and/or seized by the state.