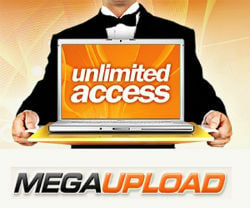 Following the 2012 raid on Megaupload and Kim Dotcom, U.S. and New Zealand authorities seized millions of dollars in cash and other property.
Claiming the assets were obtained through copyright and money laundering crimes, last July the U.S. government launched a separate civil action in which it asked the court to forfeit the bank accounts, cars and other seized possessions of the Megaupload defendants.
Megaupload's defense heavily protested the request but was found to have no standing, as Dotcom and his colleagues can be seen as fugitives.
A few hours ago District Court Judge Liam O'Grady ordered a default judgment in favor of the U.S. Government. This means that the contested assets, which are worth an estimated $67 million, now belong to the United States.
"It all belongs to the U.S. government now. No trial. No due process," Dotcom informs TF.
More than a dozen Hong Kong and New Zealand bank accounts have now been forfeited (pdf) including some of the property purchased through them. The accounts all processed money that was obtained through Megaupload's alleged illegal activities.
The list of forfeited assets further includes several luxury cars, such as a silver Mercedes-Benz CLK DTM and a 1959 pink Cadillac, two 108″ Sharp LCD TVs and four jet skis.
The memorandum issued by Judge O'Grady repeats many of the allegations in the original indictment. It lists links to infringing materials that could be found on the site and claims that Megaupload purposefully obfuscated its illegal intent.
Dotcom refutes these claims as "Hollywood nonsense" and maintains that Megaupload was operating legally and cooperated with copyright holders when required.
"The default judgment is so thick with DOJ and Hollywood nonsense that one might think they drafted it," Dotcom says.
The New Zealand based entrepreneur believes that it's been an unfair battle thus far, and with his assets now going to the U.S. it's certainly not getting any easier.
But while the ruling is a huge blow, it also opens up the possibility to have the case reviewed by a higher court.
"For the first time we get the opportunity to test the decisions of this Judge at a higher court. Because of the way his previous rulings were designed he made an appeal impossible. But we now can and probably will appeal O'Grady's decision on fugitive disentitlement and forfeiture," Dotcom notes.
For now, however, the successful forfeiture request is the U.S. Government's first major victory against Megaupload.
Meanwhile, Dotcom and his fellow Megaupload defendants are still waiting to hear whether they will be sent to the U.S. to stand trial. The extradition hearing will start early June, after a request from Dotcom's lawyers to postpone it was turned down earlier this week.