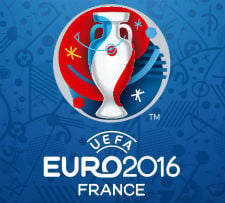 With a daily audience of tens of millions of people, the 2016 UEFA Euro Cup in France is one of the largest sporting events of the year.
While football is considered to be a game of the people, UEFA is carefully controlling who can watch what, when and where.
One of the thorns in the side of the football organization and its rightsholders are unauthorized live streams. These streams have become quite common, and offer people a chance to follow the various matches without having to pay for a subscription.
Over the past week UEFA and its partners have targeted several sites offering such streams. They includes several Google Blogspot blogs that are specifically setup to stream sports events.
TorrentFreak has checked several UEFA notices that were addressed to Blogspot and found that none of the pages were taken down. However, the live feeds on these sites are no longer available, which means that there is no infringing activity either.
This also signals one of the problems sports broadcasters often have to deal with. Due to the live nature of their "works" the actual takedowns have to be pretty much instant. After all, when a match has ended it's already too late.
Some UEFA Euro Cup rightsholders have tried to address this by sending advance notices to various sites. However, for site owners it is hard to take something down that doesn't yet exists.
Various torrent sites therefore refused to take pre-preemptive action, and Google hasn't responded yet to a similar pre-piracy request.
In addition to various specialized live streaming portals, the UEFA Euro Cup and other events are also more frequently shared on social media. Apps such as Periscope make is very easy for people to stream and watch these events and despite the horrible quality, some get hundreds or thousands of views.
UEFA has previously gone after Periscope streams of other events and some recent Euro Cup streams have disappeared as well, suggesting that the football organization is keeping a close eye on these social streams too.