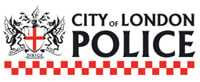 During the summer of 2014, City of London Police arrested then 20-year-old Callum Haywood of Bakersfield for his involvement with several proxy sites and services.
The investigation linked Haywood to Immunicity, a censorship circumvention tool that allowed users to route their traffic through a proxy network. In addition, he was also connected to the Pirate Bay proxy list Piratereverse.info plus several KickassTorrents and other proxy sites.
These proxies all served as a copy of the original sites, which are blocked by several UK ISPs, allowing users to bypass restrictions imposed by the High Court. While Haywood wasn't operating any of the original sites, police decided to move ahead with the case anyway.
Following the arrest, progress was slow. It took nearly two years for the Police Intellectual Property Crime Unit (PIPCU) to formally announce charges, which amounted to one count of converting and/or transferring criminal property and six counts of possession of an article for use in fraud.
The charges related to the operation of a Pirate Bay proxy and two KickassTorrent proxies, and could've potentially landed the now 23-year-old a prison sentence of over ten years.
Haywood, however, denied any wrongdoing and after three dismissal hearings, his Honour Judge Dickinson QC of the Nottingham Crown Court agreed that the case should be dismissed. The initial dismissal was signed late last week, and after PIPCU chose not to appeal, the case is now over.
Piratereverse.info
No official paperwork has been released yet, but we were informed that the Court dismissed the case because of conflicting arguments that were presented during hearings last September and December.
The prosecution initially argued that the reverse proxy sites allowed users to make a fraudulent false representation to their ISP, by obscuring their IP-addresses. In a later hearing, however, they argued that Haywood was the one who made the false representation through his software.
The contradicting claims appear to demonstrate a lack of technical understanding on the prosecution's side. In their September argument, they seemed to confuse a reverse proxy site with a forward proxy, which would indeed hide a user's activity from an ISP.
In the December hearing, the prosecution made another error. In their attempt to explain what a reverse proxy server is, they relied on printouts from Wikipedia as official evidence. The judge wasn't happy and stressed that it was unacceptable for the prosecution to submit clearly inadmissible evidence.
While Haywood is obviously pleased with the end result, the case took its toll. There was a looming uncertainty present for years, as well as the prospect of ending up in prison if the case went in the wrong direction.
"Two and a half years is a long time, I have gone from being an undergrad computer science student to graduating with a first class honours, and working as a software developer for a network appliance vendor," Haywood informs TF.
"While I don't think it has prevented me from achieving what I wanted, it has been a very difficult period of time for my family, and my friends. Having the case dismissed goes to show how the right decision was to plead not guilty – had I pleaded guilty, I would have been sentenced without contest."
Haywood always maintained his innocence and in the end it paid off. He now hopes to leave the bad times behind and focus on the future. As for the authorities, he hopes that they will address real threats to society, instead of reverse proxy sites.
"I am pleased that it is over, as it was very frustrating. Everyone that I had discussed the case with who had a decent understanding of the technicalities was shocked that it had been allowed to get so far.
"It is also a disappointment how many resources were wasted in dealing with this case, when there are much more serious actual crimes on our streets," Haywood concludes.
TorrentFreak contacted PIPCU for a comment, but we haven't heard back at the time of publication.