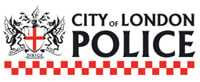 Earlier this month it became evident that UK police were becoming more involved in the music and movie industries' fight against unauthorized online sharing.
The National Fraud Intelligence Bureau (NFIB) at City of London police began sending out letters to torrent and other file-sharing sites warning their operators to shut down or face legal consequences.
Just a few moments ago those recent efforts fell into place with an announcement from the UK Government that it will pump cash into law enforcement to help the entertainment industries achieve their anti-piracy goals.
This morning, Intellectual Property Minister, Lord Younger and City of London Police Commissioner, Adrian Leppard, announced the creation of a new police unit dedicated to fighting copyright infringement in the digital domain.
"Intellectual property crime has long been a problem in the world of physical goods, but with the growing use of the internet, online intellectual property crime is now an increasing threat to our creative industries. These industries are worth more than £36 billion a year and employ more than 1.5 million people," Lord Younger said.
"Government and our law enforcement agencies must do all they can to protect our creative industries and the integrity of consumer goods. By working with the City of London Police, who have recognised expertise in tackling economic crime, we are showing how committed this government is to supporting business and delivering economic growth."
The 'Intellectual Property Crime Unit', which is scheduled to launch in September, will receive £2.5m in funding from the Intellectual Property Office over the next two years.
Commissioner of the City of London Police, Adrian Leppard, said that intellectual property crime costs the UK economy millions of pounds every year and described those engaging in the activity as "organised crime gangs".
"The establishment of a new online intellectual property crime unit is evidence of the government and City of London Police's commitment to confront this threat," Leppard said.
"Together we are creating an operationally independent police unit that will co-ordinate the national and international response from law enforcement and public and private sector partners so we can effectively target those who continue to illegally profiteer on the back of others endeavours."
Leppard said the new unit would not only safeguard jobs, but would also ensure citizens' "computer safety" by ensuring they were not exposed to unauthorized copyrighted content.
"I'm delighted the UK government has decided to create and fund this new unit dedicated to tackling intellectual property crime," said Frances Moore, chief executive at IFPI.
"Creative industries such as music are a vital part of our economy, providing jobs and investment. Copyright is the engine that makes these industries tick and that is what makes the work of this new Intellectual Property Crime Unit so valuable and important."
TorrentFreak reached out to City of London Police for comment on the latest development and to discover how many sites had shut down following the letters sent earlier this month. We'll update the article when we receive a response.