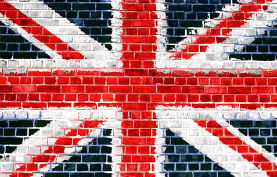 Every day, millions of Internet users obtain movies, music, TV shows, and other content from peer-to-peer networks, mainly BitTorrent.
The only ways to reach these users to stop or correct their behavior is via aggressive and controversial lawsuits or infringement notifications sent via ISPs. Both options are unpopular with pirates but the latter is clearly the softer option, especially when that allows rightsholders to turn a negative into a plus.
In 2014, rightsholders and several ISPs in the UK agreed terms on what would be known as VCAP – the Voluntary Copyright Alert Program.
Entertainment companies, for their part, would monitor file-sharing networks for infringement, logging pirates' IP addresses as they went. These would be tracked back to ISPs who agreed to forward warning emails to subscriber accounts linked to the alleged piracy, without compromising customers' privacy.
As part of the broader government-funded Creative Content UK (CCUK) initiative, the notices would be firm in tone but would also direct alleged pirates to a portal where they could learn more about why they had received the notice and where legitimate content could be obtained.
The accompanying educational program was expected to launch in the summer of 2015 but there was little immediate fanfare. By December that year, things did get on the move but a year later, no notices had yet been sent out by participating ISPs – BT, Virgin Media, Sky, and TalkTalk.
A month or so later, that position changed with an announcement that notices were imminent. Soon after, the first news of notices appearing in the wild began to emerge online. However, official updates on the number of notices being sent out failed to emerge, so it was difficult to report on the effectiveness or otherwise of the scheme.
Nevertheless, in December 2018 the government committed a further £2 million (on top of its original £3.5m investment) to the "Get it Right" anti-piracy campaign, as it had became known. The calculation was that increased sales as a result of reduced piracy would bring in additional taxes.
Like the rest of the data connected to the progress of the scheme, additional sales tax figures have not been made public. However, in February 2019 there was a breakthrough of sorts.
During an anti-piracy conference in France, a director of music group BPI quietly revealed that roughly a million notices had been sent out since the launch of the program. Since the beginning of the entire campaign, piracy had apparently dropped by 26%.
How much of that claimed decrease can be attributed to the wider campaign or the infringement notices specifically still isn't known. However, TorrentFreak can today confirm that VCAP, the Voluntary Copyright Alert Program, has come to an end.
After receiving independent information from two sources this week, we approached the coordinators of the program for official confirmation, which was provided by CCUK last night.
"Having encouraged increased awareness of the value of genuine content and of its many legally available sources, in turn resulting in reduced infringing behavior, the Get it Right campaign is now moving to its next phase," a spokesperson for the CCUK Get it Right education campaign told TF.
"The educational emails sent by ISPs upon detection of infringing file-sharing activity have served their purpose and are ceasing, with the focus instead increasing the broader engagement with fans based around their passion for music, TV, film and all other kinds of creative content."
TorrentFreak is informed that during the notice sending stage, ISPs sent most notifications on behalf of the MPA, with the BPI trailing quite a way behind. That would make sense since much of the infringing content shared using BitTorrent is movies and TV shows. Music is still shared via the protocol but consumer habits have changed significantly since the program began and there are now more convenient options for consumers.
The decision to terminate the notification program was taken several months ago and information suggests that there was no requirement for ISPs to send out additional notices starting July 2019 after CCUK terminated the agreement.
We understand that a new phase of the Get it Right campaign is set to begin shortly so when we have more information from official sources, we'll provide an update. In the meantime, we're informed by third-party sources that the future focus will be on broader advertising and social media campaigns.