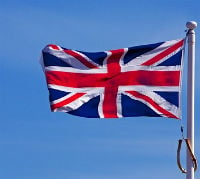 Following a series of High Court orders handed down in recent years, six of the UK's major ISPs are required to block access to dozens of the world's most popular 'pirate' sites.
Over time the number of blocked URLs has expanded to well over 1,000, with popular torrent, streaming and direct download sites being the main targets.
While research has shown that this approach is somewhat effective, there are plenty of options through which people can circumvent the blockades, including many reverse proxies. Similarly, pirate sites can simply switch to a new domain name to evade the court orders.
To remedy the situation the High Court permits copyright holders to expand the blocklists with new domains, provided that they are alternative ways to reach already blocked websites.
This week more than 140 pirate (sub)domains were added, including several proxies and new domain names that allow access to popular pirate sites including Popcorn Time, RARBG, EZTV, Isohunt, Primewire, TubePlus and Vodly.
TorrentFreak obtained the full list from one of the ISPs which includes mostly reverse proxies. In some cases both the www and the regular URL are listed as not all Internet providers block both by default.
One of the prime targets in this new round is the proxy site unblocked.red. This site was previously operating under the unblocked.li domain name, but switched earlier this year after this was added to the blocklist.
In an attempt to bar access to these new URLs, the Motion Picture Association's court order now lists 16 new unblocked.red subdomains.
TorrentFreak spoke to the team behind the Unblocked proxy sites, who inform us that they already moved to a new home at Unblocked.tv. This switch took just a few minutes, and the proxy operators believe that the block expansions are much more expensive.
"The cat and mouse game will keep on going on our end, since it's just a matter of registering a new domain name. However, I believe it is more costly and involves more paperwork on their end to block sites," the Unblocked team says.
Despite earlier blocks, Unblocked remains very popular in the UK. In that regard the restrictions are not very effective.
"Considering the popularity of Unblocked in the UK, I don't think their strategy is an effective way to deal with piracy. Our traffic data doesn't show any major changes after our many domain changes. The same can be seen with our Alexa score in the UK," the team notes.
Nevertheless, copyright holder will continue with their expansions and blocklist updates.
In addition to various proxy sites, the updated list also includes the IP-address of the private torrent tracker TorrentDay, and several new domains for sites that were previously blocked, including iwannawatch.eu, movie25.ph, popcorn-time.to and torrentcd.net.
And so the whack-a-mole continues, with copyright holders adding new domains to the blocklists, and site owners hopping from domain to domain.
– 149.202.57.94
– 7torrents.one
– ads.livetv.ru
– axxomovies.unblocked.red
– axxomovies.unblockmy.site
– axxomovies.worldproxy.eu
– batmanstream.com
– dl4all.unblockme.eu
– dl4all.unblockmy.site
– eztv.torrentlist.biz
– eztv.torrentlist.org
– eztv.unblocked.red
– eztv.unblockme.al
– eztv.unblockme.eu
– eztv.unblockmy.site
– eztv.worldproxy.eu
– icefilms.unblocked.red
– icefilms.unblockme.al
– icefilms.unblockmy.link
– icefilms.unblockmy.site
– icefilms.worldproxy.eu
– img.isoplex.isohunt.to
– img.livetv.ru
– interface.time-popcorn.info
– isohunt.unblocked.red
– isohunt.unblockme.al
– isohunt.unblockmy.link
– isohunt.unblockmy.site
– isohunt.worldproxy.eu
– iwannawatch.eu
– iwannawatch.net
– iwatchonline.ph
– iwatchonline.se
– iwatchonline.unblocked.red
– iwatchonline.unblockme.al
– iwatchonline.unblockmy.site
– livetvcdn.net
– losmovies.es.prx2.unblocksit.es
– m.livetv.ru
– movie25.ph
– movie25.ph.prx.proxyunblocker.org
– movie25.ph.prx.proxywebsite.co.uk
– movie25.ph.prx.torrentunblock.com
– movie25.ph.prx2.unblocksit.es
– movie25.unblocked.red
– movie25.unblockme.al
– movie25.unblockmy.site
– movie4k.to.prx2.unblocksit.es
– movie4k.unblocked.red
– movie4k.unblockme.al
– movie4k.unblockmy.link
– movie4k.unblockmy.site
– movie4k.worldproxy.eu
– openbay.isohunt.to
– popcorn-time.to
– popcorn-time.to.prx.torrentunblock.com
– popcorn-time.to.prx2.unblocksit.es
– popcorn-time.xyz
– primewire.unblocked.red
– primewire.unblockme.al
– primewire.unblockme.in
– primewire.worldproxy.eu
– rarbg.com.torrentprox.com
– rarbg.torrentlist.org
– rarbg.unblocked.red
– rarbg.unblockme.al
– rarbg.unblockme.eu
– rarbg.unblockmy.site
– s-s.isohunt.to.prx.torrentunblock.com
– s-s.yts.ag.prx.proxyunblocker.org
– s-s.yts.ag.prx.proxywebsite.co.uk
– saint-hosting.nl
– scenesource.unblockme.al
– scenesource.unblockme.eu
– scenesource.unblockmy.link
– scenesource.unblockmy.site
– scenesource.worldproxy.eu
– seventorrents.unblocked.red
– solarmovie.hs.vc
– solarmovie.torrentlist.org
– solarmovie.unblocked.red
– solarmovie.worldproxy.eu
– torrentbutler.eu.wwwunblocker.com
– torrentbutler.unblocked.red
– torrentbutler.unblockme.al
– torrentbutler.unblockme.eu
– torrentbutler.unblockmy.link
– torrentbutler.unblockmy.site
– torrentbutler.worldproxy.eu
– torrentcd.net
– torrentcd.net.prx.proxywebsite.co.uk
– torrentcd.net.prx.torrentunblock.com
– torrentcd.net.prx2.unblocksit.es
– torrentcd.pro
– torrentz-pro.com
– torrentz-pro.net
– torrentz-pro.net.prx.proxywebsite.co.uk
– torrentz-pro.net.prx.torrentunblock.com
– torrentz-pro.net.prx2.unblocksit.es
– tubeplus.com
– tubeplus.unblocked.red
– tubeplus.unblockme.al
– tubeplus.unblockmy.site
– tubeplus.worldproxy.eu
– ua.torrentz.sx
– ua.torrentz.to
– vodly.unblockme.al
– vodly.unblockme.eu
– vodly.unblockmy.link
– vodly.unblockmy.site
– vodly.worldproxy.eu
– watchfreemovies.unblocked.red
– watchfreemovies.unblockme.al
– watchfreemovies.unblockmy.site
– watchfreemovies.worldproxy.eu
– watchseries.unblocked.red
– watchtvseries.unblocked.red
– watchtvseries.unblockme.al
– watchtvseries.unblockme.eu
– watchtvseries.unblockmy.link
– watchtvseries.unblockmy.site
– www.batmanstream.com
– www.img.livetv.ru
– www.iwannawatch.eu
– www.iwannawatch.net
– www.iwatchonline.ph
– www.iwatchonline.se
– www.movie25.ph
– www.popcorn-time.to
– www.popcorn-time.xyz
– www.saint-hosting.nl
– www.torrentcd.net
– www.torrentcd.pro
– www.torrentz-pro.com
– www.torrentz-pro.net
– www.tubeplus.com
– www3.livetv.ru
– www5.livetv.ru
– www8.livetv.ru
– ximg.livetv.ru
– yify.unblockme.eu
– yify.worldproxy.eu
– yourbittorrent.unblockme.eu
– yts.torrentlist.org