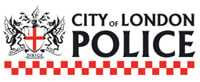 For the past few months City of London Police have been working together with the music and movie industries to tackle sites that provide unauthorized access to copyrighted content.
Operation Creative, an initiative underway with the support of Hollywood and the major recording labels, set out during the summer to target a list of 61 sites with a clear message. The sites were informed that they could significantly modify their mode of operations or be dealt with by Police Intellectual Property Crime Unit (PIPCU) instead.
While it's believed that a small number of sites decided to call it a day, the vast majority refused to comply. In a statement sent to TorrentFreak this morning the police say that in response they sent the sites' details to "60 brands, agencies and advertising technology businesses" with a request that they stop placing advertising on the sites.
As result, police say that during a three month pilot period the appearance of well-known brands' advertising on the sites reduced by 12%. Nigel Gwilliam, Consultant Head of Digital at the Institute of Practitioners in Advertising, says that his members were pleased to assist in the initiative.
"We and our member agencies take online ad misplacement very seriously. We are delighted to have been able to work with PIPCU and rights holders on this pioneering pilot to throttle advertising revenue to copyright infringing websites and look for ward to further collaboration," Gwilliam said.
Police suggest that this attack on advertising may have led to site owners struggling to maintain their revenue. As a result there was a 39% increase in sites displaying adult content or items which expose users to malware. Kieron Sharp, Director General at the Federation Against Copyright Theft, said his group was pleased to be protecting the public.
"FACT is delighted to be working with PIPCU and partners from the advertising, music and publishing sectors to protect UK consumers from websites that promote illegal content and also provide an unsafe platform that puts themselves and their families at risk. Many of these sites have no content filters and contain material that is unsuitable for children," Sharp said.
Although the reported successes arrive with no supporting information to back them up, the BPI also feels that the campaign is bearing fruit.
"The early results from Operation Creative show that through working with the police and the online advertising industry, we can begin to disrupt the funding that sustains illegal websites," commented Chief Executive Geoff Taylor.
Police say that second stage of Operation Creative targeted the domains of websites from the original 61 that despite the warnings continued their "offending." PIPCU sent letters to their domain registrars informing them that they were doing business with sites "facilitating copyright infringement under UK law."
The first sign of action in this area came in October when the domains of ExtraTorrent and SumoTorrent were suspended by their registrars. Today, however, police are claiming even bigger successes with the suspension of domains belonging to 40 "national and international websites."
Having heard of no major torrent or file-sharing site with current domain issues, TorrentFreak asked the police to supply a list of the domains involved. The request was denied.
"At this stage we cannot release the names of the websites as some of them are still subject to ongoing investigation," we were informed.
Any sites affected by the issues listed above can contact TorrentFreak here.