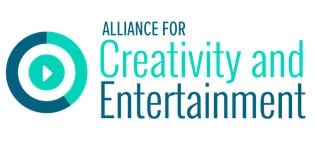 Every year the MPA and RIAA respond to a request from the Office of the US Trade Representative to submit their recommendations for the annual "notorious markets" list.
In many cases, the industry groups choose to nominate the world's most popular pirate sites and services for a mention, including but not limited to The Pirate Bay, YTS, RarBG, 1337x, and Popcorn Time, for example.
More recently, however, the MPA and RIAA have begun mentioning ancillary companies that in their judgment are not necessarily pirate services in themselves but due to their provision of systems and infrastructure, are in a position to act affirmatively to reduce the effectiveness of pirate sites.
As reported this week, the MPA and RIAA has now chosen to nominate domain name companies and services including the Njalla privacy service associated with Pirate Bay co-founder Peter Sunde and the Tonic domain registry that is often favored by pirate services.
Pressure Has Been Building on Tonic Domain Registry
In September, the Alliance for Creativity and Entertainment (ACE), the global anti-piracy coalition made up of the major Hollywood studios, Netflix, Amazon, and dozens of other companies, obtained a DMCA subpoena compelling Tonic to hand over information held on major pirate sites including The Pirate Bay, YTS, 1337x, EZTV, Seasonvar, Tamilrockers, Lordfilms, and many others.
A month later, ACE was back in court again, this time obtaining a DMCA subpoena requiring Tonic to hand over information held on massive Germany-focused streaming site S.to.
The dust had barely settled when ACE returned to court once again, obtaining another subpoena forcing Tonic to give up the identities of the people behind torrent giant 1337x.to (again), streaming site BS.to, Kimcartoon.to, Vumoo.to, Ololo.to, Seriesflix.to, Kinox.to, Movie4k.to plus many more.
Back Once Again With Yet Another Demand For Information
It's unclear exactly how many pirate sites utilize .to domains for their operations but ACE clearly sees the registry's involvement as part of their infrastructure as a problem when it comes to its enforcement actions. As a result, a DMCA subpoena ACE obtained in recent days from a California court lists two dozen problematic platforms for which it seeks additional information.
The majority of the domains are focused on streaming movies and TV shows, with sites including Lordfilm, Ymovies, Pelis24, Series24, HDGo, HDSS, Flixtor, Soap2Day and Solarmovie all getting a prominent mention.
Also present in the demand for information is a selection of popular torrent indexes such as TorrentGalaxy, Monova, and Glodls. These make an appearance alongside sites operating in different niches such as popular Germany-focused piracy forum Boerse and proxy-centric platform Unblocked. DDL-Warez is also featured in the subpoena but at the time of writing appears to be down.
Sites Infringe Copyrights in Popular Movies and TV Shows
Along with each site is a claim that they infringed rights in a specific movie or TV show. These include the movies Frozen II, Dolittle, Wonder Woman, Harry Potter and the Chamber of Secrets, Beautiful Boy, Bird Box, Triple Frontier, and Scoob! In the cases of Series 24 and Flixtor, both stand accused of illegally offering the first episode in the TV series Watchmen.
The application was filed by Jan van Voorn, Executive Vice President and Chief of Global Content Protection for the Motion Picture Association.
"The ACE Members (via the Motion Picture Association, Inc.) are requesting issuance of the attached proposed subpoena that would order Tonic Domains Corporation to disclose the identities, including names, physical addresses, IP addresses, telephone numbers, e-mail addresses, payment information, account updates and account histories of the users operating the websites [listed below]," it reads.
A letter to Tonic Domains attached to the subpoena repeats a similar message.
At the same time, ACE also obtained a second DMCA subpoena claiming that the linking site Huho.to infringed its members' copyrights in the movies Beauty and the Beast and It Chapter Two. The claim is that Huhu.to connects users of the popular 'Watched' mobile application to cyberlockers containing infringing content so, as a result, its operator's details should be handed over.
The anti-piracy coalition lists a number of sites where the movies were hosted including Clipboard.cc, GoUnlimited.to, Mixdrop.to, Upstream.to, Vivo.sx, Vidlox.me, and Clipwatching.com, but these sites don't appear to be direct targets in the subpoena.
Documents supporting the DMCA subpoenas can be found here 1,2,3,4 (pdf)
List of Domains and Main Use (Both Subpoenas)
lordfilm.to – streaming
ddl-warez.to – down
boerse.to – piracy forum
pepecine.to – streaming
ymovies.to – streaming
pelis24.to – streaming
kinoz.to – streaming (kinox.to alternate)
monova.to – torrents
unblocked.to – proxy site
glodls.to – torrents
byte.to – DDL/streaming
enstream.to – streaming
series24.to – streaming
hdgo.to – streaming
ilgeniodellostreaming.to – streaming
movie-blog.to – DDL index
torrentgalaxy.to – torrents
goojara.to – streaming
supernova.to – streaming
levidia.to – streaming
flixtor.to – streaming
hdss.to – streaming
solarmovie.to – streaming
soap2day.to – streaming
huhu.to (subpoena 2)