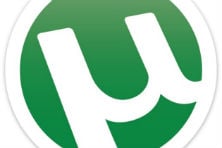 With more than 150 million active users a month uTorrent remains the leading torrent client.
While the software hasn't seen any major overhauls this year, the team behind the software has not been idle. This week uTorrent's director of product management, Jordy Berson, gave an overview of their accomplishments.
Living up to its 'micro' name Berson says that uTorrent has shrunk in size, again. At the same time, however, the team was quick to respond to a critical DDoS vulnerability reported by researchers a few months ago.
"µTorrent got smaller and more efficient. µTorrent developers were on the front lines of addressing security vulnerabilities identified for the wider libutp-based community," Berson writes.
The uTorrent team also reports a dramatic decrease in crash rates as well as other fixes and smaller updates.
"We improved stability and performance with a series of changes that further reduced crash rates. We fixed bugs when they appeared and tweaked the small features you asked us to address."
The graph below shows a 50 percent decrease in the number of application crashes when comparing the old and new stable releases.
uTorrent crash rates
Several other updates and improvements have also been made on the monetization size of the application. Earlier we reported that the popular BitTorrent client serves billions of ads per month.
However, the hated and loved NSFW variants were dropped this year.
"While some may miss these ads, we've raised our ad standards for our advertisers to deliver higher-quality safe-for-work ads," Berson notes.
In addition to banner advertising the uTorrent client also generates revenue through bundled software, and the team has made several improvements on this end as well. This likely means avoiding another Bitcoin miner fiasco.
The uTorrent team is very conscious of how its monetizing strategies are perceived by the public and recently announced the exploration of alternative options, including direct financial support from users. These and other SFW changes appear to be still on the table for 2016.
"There have been some baby steps and some bolder steps. But we've done it all with our users in mind and we'll continue in this direction throughout 2016," Berson concludes.