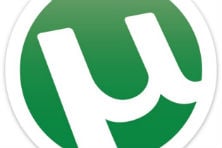 With roughly 150 million monthly users uTorrent is by far the most used BitTorrent client.
This dazzling number is a dream for most software companies as it presents major revenue potential. The problem is, however, that uTorrent is free.
In recent years uTorrent's parent company BitTorrent Inc. has monetized the client through advertisements and bundled software. This works, but it's also an annoyance for users and the company itself, as it associates the torrent client with riskware.
If it's up to the uTorrent team, the added software will soon be a thing of the past. Over the past several months the people at BitTorrent Inc. have been discussing the possibility of replacing this revenue stream.
"Specifically, we want to find a way to improve uTorrent for our customers while financially supporting the amazing team that works every day to make uTorrent great."
The uTorrent team says that it's never been happy with the bundled software approach and wants to try alternatives during the weeks to come.
"As you know, uTorrent is a free piece of software. To support it, we use bundled software and offers to offset the cost that would otherwise be paid directly by the user," they note.
"We've never been satisfied with this revenue model. It requires compromises that detract from a premium user experience. We want to find a model that adds value to our product and our users. We want to find a better way."
What the alternatives might be is not yet clear, but the uTorrent team says it will be testing a few options during the next few weeks and months.
In doing so, their goal is to make uTorrent the best client out there while being transparent about the changes in the revenue model.
In addition the team says that there will be options for every budget. This suggest that uTorrent will start to charge users, at least some of them.
Or to use their own wording: "Provide our users with clear options for supporting uTorrent (with options for every budget)"
While we can only speculate for now, one option could be to ask for a monthly, yearly or even a lifetime subscription fee for future versions of uTorrent. With 150 million users, this can be quite profitable even if it costs as little as 99 cents per year.
A similar subscription (but more expensive) model is already in use for BitTorrent Sync, which is developed by the same company.
Another alternative is a significant fee for a lifetime subscription/license, but this may be too much of a hurdle for the average torrent user, so that seems less likely.
Similarly, a voluntary "donation" based revenue stream seems destined to fail, as previous experiments have shown that torrent users are generally hesitant to contribute freely.
Alternatively, BitTorrent Inc. may come out with a trimmed down version of the client with more limited functionality. Users could then upgrade this to a standard version if they choose to pay for it.
Again, we can only speculate for now, but the fact that the uTorrent team is hinting at asking users for money is destined to cause a heated debate.
We contacted BitTorrent Inc. for additional details but haven't heard back from the company at the time of publishing.