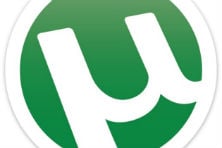 With roughly 150 million monthly users uTorrent is by far the most used BitTorrent client around.
This dazzling number is a dream for most advertising agencies, but not all uTorrent users appreciate an ad-filled application.
When the makers of uTorrent made the client ad-supported two years ago there was a small user revolt. As a result, parent company BitTorrent Inc. chose to make the ads optional.
However, earlier this month the company appeared to have changed this position. Without public notice the banner position in the lower left corner was made permanent.
The bottom left ad(s)

Previously, users had the option to turn the ad off through the options dropdown menu but this option was removed. The advanced setting that allowed users to disable the banner ad disappeared as well.
Fast forward a couple of weeks and the uTorrent team now appears to have reconsidered its position. The latest stable release, which came out just before the weekend, reinstated the advanced setting.
"Added back: Feature gui_plus_upsell in advanced settings," the changelog reads.
BitTorrent Inc. hasn't commented publicly on the forced advertisement issue, but it seems plausible that the company reconsidered its earlier decision after users voiced their complaints. However, since the ad can only be disabled through the advanced settings, it's expected that most users will never turn it off anyway.
In addition to the toolbars and other software bundled with uTorrent, ads are an important source of revenue for BitTorrent Inc. Last year the company said that uTorrent is good for five billion ad impressions a month.
Judging from these numbers the revenue potential is enormous, as long as you don't alienate the users.
Banner can be disabled now