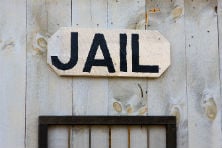 The Chinese government's grip on power is matched by its determination to control access to information. To that end, it seeks to control what people in China can see on the Internet, thereby limiting the effect of outside influences on society.
The government tries to reach these goals by use of the so-called Great Firewall, a complex system that grants access to some foreign resources while denying access to others. However, technologically advanced citizens are able to bypass this state censorship by using circumvention techniques including Virtual Private Networks (VPNs).
While large numbers of people use such services, in January 2017 the government gave its clearest indication yet that it would begin to crack down on people offering Great Firewall-evading tools.
Operating such a service without a corresponding telecommunications business license constitutes an offense, the government said. Now we have a taste of how serious the government is on this matter.
According to an announcement from China's Procuratorate Daily, Wu Xiangyang, a resident of the Guangxi autonomous region, has just been jailed for five-and-a-half years and fined 500,000 yuan ($75,920) for building and selling access to VPNs without an appropriate license.
It's alleged that between 2013 and June 2017, Wu Xiangyang sold VPN server access to the public via his own website, FangouVPN / Where Dog VPN, and Taobao, a Chinese online shopping site similar to eBay and Amazon.
The member accounts provided by the man allowed customers to browse foreign websites, without being trapped behind China's Great Firewall. He also sold custom hardware routers that came read-configured to use the VPN service, granting access to the wider Internet, contrary to the wishes of Chinese authorities.
Prosecutors say that the illegal VPN business had revenues of 792,638 yuan (US$120,377) and profits of around 500,000 yuan ($75,935). SCMP reports that the company previously boasted on Twitter at having 8,000 foreigners and 5,000 businesses using its services to browse blocked websites.
This is at least the second big sentence handed down to a Chinese citizen for providing access to VPNs. Back in September, it was revealed that Deng Jiewei, a 26-year-old from the city of Dongguan in the Guangdong province, had been jailed for nine months after offering a similar service to the public for around a year.