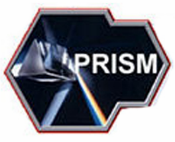 This week the PRISM surveillance scandal has consumed the Internet as the implications of massive scale U.S. Government spying begin to sink in.
The revelations of former CIA technical assistant Edward Snowden, which come on the back of his four-year stint with contractors working with the National Security Agency, have seen him labeled a hero by the masses and a traitor by top U.S. officials.
For netizens it now seems that any dream of basic privacy is a thing of the past, especially for those using the services of Google, Facebook, Apple, Microsoft, Yahoo, PalTalk, YouTube and Skype. Understandably the masses are outraged, with sentiments only being inflamed by carefully worded statements by those involved that seek to divert and do nothing to allay citizens' fears.
As a result a coalition of 80 organizations and companies including EFF, Free Software Foundation, Mozilla, Demand Progress and Reddit have joined AccessNow to call on U.S. Congress to end the NSA's spying.
Also getting in on the action are the makers of the open source torrent client Vuze, who have pledged their support to a campaign operated by the American Civil Liberties Union.
"The recent revelations about the National Security Agency's surveillance apparatus, including using data from non-governmental business entities, if true, expose stunning abuses and violations of our basic Constitutional rights," Vuze say.
The company states that it's a supporter of civil liberties and the right to anonymity and privacy, and is against censorship, hate, oppression, punishment, reprisal and retaliation.
"Vuze supports the uses of tools to protect and safeguard those rights and uses, and against evil, from printed pamphlets to encryption to avoiding storing private data and communications on central servers," they add.
In common with other torrent clients Vuze operates via a peer-to-peer infrastructure so naturally avoids most of the downfalls of central server operations such as those operated by the companies embroiled in the scandal. It also has features which enables users of VPNs to bind their connection to their encrypted tunnel in order to avoid privacy-threatening anonymity leaks.
"To be very clear, and we are very serious and don't say this with a wink or a knowing nod, we are publicly coming out in support of these rights and tools for legitimate uses now because of these recent shocking (maybe not so shocking) revelations," Vuze add.
Vuze conclude by noting that the company only supports the use of encryption tools for legitimate uses, which now appears to include the avoidance of government spying.
With Vuze support for encryption tools on the table, it's perhaps no surprise that others have been expressing renewed interest in the technology following this week's controversy. TorrentFreak spoke with a major VPN provider yesterday who confirmed that since news of the scandal broke, the number of users taking out subscriptions has increased.
In the current environment it may not be long before anonymous VPN services are considered a necessary tool for even the most ordinary Internet users.