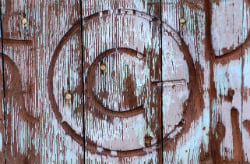 Happy Birthday is one of the best known songs worldwide and up until a few months ago Warner/Chappell music claimed to own the rights.
The melody was originally written before 1893 by sisters Mildred and Patty Hill, but the rights to the song were later transferred to Summy Co., which was eventually acquired by Warner/Chappell.
For decades, Warner continued to demand licensing fees from filmmakers, artists and other people who used the song in public, generating an estimated $2 million annually.
However, in 2013 a group of artists including musician Rupa Marya sued Warner's music division claiming that the company doesn't hold the rights to the song. Aside from missing agreements, the filmmakers argued that it's not clear what the true origins of the song are.
Before even reaching a trial, Judge George King awarded a groundbreaking victory to the plaintiffs last fall. After a careful review of several agreements the court concluded that there is no evidence that the Hill sisters ever transferred their rights to Summy Co.
As a result Warner saw no other option than to settle the case. The settlement was announced last December and this week the terms were made public.
Under the terms (pdf) Warner agrees to create a $14 million settlement fund to compensate persons who paid Warner/Chappell Music or one of its predecessors licensing fees for Happy Birthday, since 1949.
In addition, Warner officially declares not to own any rights to the song.
"Defendants and Intervenors agree that, upon the Final Settlement Date, they will relinquish their ownership claims to the Song and all their rights to the Song," the agreement reads.
Warner further agrees not to oppose a request from the artists to officially enter the Happy Birthday song into the public domain.
"Defendants and Intervenors will not oppose Plaintiffs' request that the Final Judgment and Order include a declaratory judgment that, as of the Final Settlement Date, the Song will be in the public domain," it reads.
Technically, Happy Birthday is now an orphan work which means that an unknown party could still step up to claim ownership. However, Warner/Chappell and the artists are both unaware of any outstanding copyright claims.
While $14 million is a significant amount, it's relatively low considering that Warner probably made dozens of millions more from the song over the past 66 years.
The settlement marks the end of one of the most prominent copyright disputes in recent history. It also means that everyone is free to sing Happy Birthday in public, without having to look over their shoulders.