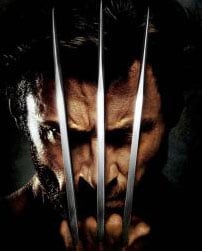 Less than a week after 20th Century Fox's 'upcoming' blockbuster first appeared online, and three long weeks before the official premiere in the movie theaters, over a million people have already downloaded X-Men Origins: Wolverine via BitTorrent.
At the time of writing the film is also topping The Pirate Bay's Top 100 most popular torrents and is listed among the most popular search terms on other torrent sites.
In an attempt to keep the damage to a minimum, Fox has been sending out takedown notices to various torrent sites. Most site operators are kind enough to take down the links, but new ones are already uploaded before the requests are processed.
Interestingly, most people think that the leak will actually do the movie good, as a poll among our readers indicates that 40% would be more excited to see it in the movie theater or on DVD, even if they had downloaded it. Only 6% of the respondents believe that the leak will be detrimental to the film's success.
The data for our weekly download chart is collected by TorrentFreak, and is for informational and educational reference only. All the movies in the list are DVDrips unless stated otherwise.
RSS feed for the weekly DVDrip chart.