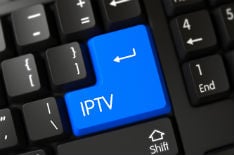 For broadcasters all over the world, the problem of unlicensed IPTV providers, suppliers, and resellers has only grown during the past few years.
Despite many law enforcement actions, it has remained trivial for consumers to buy subscription packages to access the majority of pay TV channels, PPV events, and VOD content. Last year, however, authorities across Europe took coordinated action to deliver what they hoped would be the most significant blow yet.
Operation Targeting Xtream-Codes
In September 2019, the Guardia di Finanza (GdF), an Italian law enforcement agency under the authority of the Minister of Economy and Finance, revealed that a huge operation was underway to dismantle, among other things, the software service known as Xtream-Codes.
What was unique about this particular action is that Xtream Codes itself wasn't an IPTV provider. The company behind the software/system offered a comprehensive package that allowed people to manage their own IPTV reselling service and associated customers. It was also registered as a company in Bulgaria and had a local VAT number.
Nevertheless, Italian authorities portrayed Xtream-Codes as a pirate operation, one fully deserving of being shut down to face criminal charges.
For more than a year after the demise of Xtream-Codes, things went almost completely quiet. Until last week, that is, when another massive series of raids were carried out, again at the behest of Italian authorities and again making references to Xtream-Codes.
700 Law Enforcement Officers Shut Down 5,500 IPTV Resources
As previously reported, last week the European Union Agency for Criminal Justice Cooperation (Eurojust), announced that 700 police officers had been deployed in 11 countries, shutting down around 5,500 servers and other resources related to pirate IPTV.
The reports were echoed by Itay's GdF, which claimed that as part of the operation (codenamed 'The Perfect Storm') it had managed to discover the identities of "over 50 million users" of pirate IPTV services.
While neither announcement mentioned Xtream-Codes by name, when the platform was shut down last year the exact same number of users was mentioned as being connected to the IPTV management system, one that the Italian authorities had already labeled a major pirate service.
It now transpires that after more than a year of maintaining their silence, the people behind Xtream-Codes have had enough.
Xtream-Codes Breaks Its Silence
Earlier today, the previously silenced Xtream-Codes (XTC) portal suddenly produced a lengthy statement in Italian. Its purpose, according to its authors, is to dispel false claims made about the company's operations after the huge events of last week.
"The company had been in the software development business since 2015 and until its closure, operated worldwide. Proof of this is the great success of users who used the XTC platform and to whom our heartfelt thanks go, who have recognized our product as the best performing tool on the market, in the field of IPTV software," it begins.
"Over the years we have received many recognitions and awards for our work from the entire IT community, not least XTC has been recognized as one of the 1000 fastest-growing companies in Europe."
Noting that the company passed "the legality test" in the USA, XTC notes that it registered for the NAB Show in Las Vegas, an annual trade show produced by the National Association of Broadcasters. That event did not go ahead as planned in April 2020 due to the coronavirus pandemic but XTC says that as a company it faced additional problems of its own.
"First of all, the first key concept must be clarified: XTC IS AGAINST PIRACY," the team insists.
"The hard work carried out in recent years, however, risks being thwarted by the legal events that have arisen in Italy in which the name of XTC, without any foundation, is compared to a criminal association dedicated to the piracy of copyrighted content."
Xtream-Codes: We Are Against Piracy
The Xtream-Codes system itself could be put to legal uses just as easily as it could illegal uses, since it's only the licensing status of the content being delivered that makes any difference to its standing. However, in common with software like uTorrent in the BitTorrent scene, Xtream-Codes was well known in IPTV piracy circles simply because it was used by pirate IPTV providers and by extension, many end-users.
All of that being said, it may surprise those who deployed the software in a commercial sense or utilized it in their homes that XTC now claims that it has been working with law enforcement for some time.
"Over the years, XTC has always collaborated with international judicial authorities in order to stop the phenomenon of piracy, to identify and stop those who illegally used our platform. Those judicial authorities, in their sacrosanct activities to combat crime, have always started from the right assumption, which is also the second key concept of the story: THE XTC PLATFORM IS AN ABSOLUTELY LEGAL SOFTWARE," the company says.
"For these authorities, there has never been any doubt about the lawfulness of the XTC platform, but they have focused their attention, rightly, on the distorted use that some users have made of it and in such cases, XTC has always shown itself to be collaborative in combatting crime."
Authorities in Italy Saw Things Rather Differently
Unfortunately for XTC, however, the authorities in Italy reportedly saw things in a different light. According to XTC, there was never any attempt to cooperate with the platform to tackle a reported minority of users who abused its systems.
"[The authorities] have never attempted to interact with XTC to try to intercept the dozen users, among the more than 2500 who counted the platform before closing, who used it illegally. XTC was in fact equated to that ten or so subjects, even placing it at the top of this criminal association," the company complains.
XTC says that in September 2019 it was shut down and also blocked by all ISPs in Italy, a decision accepted on the basis that the truth would soon come out. However, a year on XTC says it is now suffering due to claims that it has been carrying on its business under alternative branding.
"Today, after about a year, XTC is burdened with further very strict precautionary measures, which cannot be reported here for reasons of confidentiality, since some say we are continuing our business under a different name.
"For this infamous affirmation, devoid of any foundation, once again XTC has had to suffer serious consequences, primarily in terms of reputation, which we have built with so much effort over the years," the company complains.
Criticism of the Press and Authorities
Given the technical nature of a system like Xtream-Codes and the tendency of the mainstream media to take reports by the authorities at face value, it came as no real surprise when many publications took the information they had been provided last year and extrapolated it.
XTC says it remains very disappointed with much of the reporting, which failed to acknowledge that its systems and software only managed IPTV streams and the company did not provide any content itself. The overall intent of XTC, of course, is something to be determined at trial but in the meantime, the company feels it has been poorly treated.
"IPTV is the future and it is very sad that we have been forced to stop for no good reason. It is as if the Italian authorities are trying to spread the message that IPTV software is illegal. For this reason, we have decided to break the silence and denounce the heavy harassment we are undergoing both as XTC and personally, with the awareness that, after this story, to which we are total strangers, nothing will be the same as before.
"But, as someone said 'soon the time of honors will be over' and what is seriously assumed at this stage by the investigating bodies must be proven before the Italian judiciary, in which XTC places its utmost and unconditional trust," the XTC team adds.
Hoping for an outcome in its favor, the company says it has suffered "incalculable damage" due to the actions against it but is now promising that when the truth does come out, it will be "filing a bill" to recoup its losses.