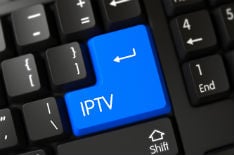 In Italy, piracy-enabled set-top devices are often referred to using the term 'pezzotto'.
In common with many regions, these cheap devices are used by huge numbers of consumers hoping to gain free or cheap access to pirated movies, TV shows, and live sports.
Following a massive operation now being reported by Eurojust, the European Union Agency for Criminal Justice Cooperation, successfully operating such a device in Italy and potentially much further afield should now be much more difficult.
Massive Police Operation Carried Out Across Europe
Raids on pirate services are nothing new, neither are numerous claims that significant resources have been deployed to carry them out. However, Eurojust is now reporting what appears to be a truly huge operation aimed at taking down a major top-tier IPTV supplier at the behest of authorities in Italy.
According to the EU agency, the operation involved coordination between law enforcement specialists from around Europe, including in Bulgaria, France, Germany, Greece, Lithuania, Romania, Slovenia, Netherlands, and Sweden. After a coordination center was established, meetings were held prior to the crackdown to ensure cooperation across borders.
Then, in what is being described as a "day of action", more than 700 police officers from around Europe targeted a piracy streaming operation with servers based in the countries listed above plus Italy and Malta. Eurojust says that in total, 5,500 servers used to illegally transmit TV broadcasts, live sports and films, were shut down following searches at dozens of locations.
Operation: The Perfect Storm Began Last Friday
According to Italy's Guardia di Finanza (GdF), "The Perfect Storm" got underway last Friday afternoon with the deployment of various technical measures including the "remote shutdown" of platforms, servers, and smart cards being used by the pirates.
At this point the accounts of GdF and Eurojust differ in terminology. While Eurojust claims the shutdown of 5,500 servers, GdF says that 5,500 "IT resources" were seized or "blacked out", including transmission servers, management platforms, "showcase" and live-streaming sites, as well as 350 Telegram channels.
A pyramid-like system is described, with major TV broadcasters' and OTT providers' content (including Netflix, DAZN and Disney+) being redistributed through data centers all over the world to subscribers of the yet-to-be-named IPTV provider.
Alleged Leader Arrested in Italy
As Operation "The Perfect Storm" was executed, 23 suspects had already been identified with 30 search and seizure orders also targeting the alleged centers of the pirate operation in Italy and elsewhere in Europe. In addition, 100 house searches were carried out against the IPTV provider's local resellers.
Information released thus far indicates there has been at least one arrest in Italy. The suspect is believed to be the person leading the pirate IPTV operation. According to Eurojust, computer equipment, communications equipment and payment processing tools were seized, as well as luxury cars and 334 PayPal accounts.
GdF reports that it obtained a search and confiscation order for the equivalent of €10,619,000 (US$12,495,271), an amount also reported by Eurojust as the estimated profit generated by the IPTV provider.
Large Amounts of Data Evidence Gathered
If early estimates are to be believed, the impact of the operation could be widespread. Italian authorities say that a large amount of evidence has been obtained, including information that could identify millions of subscribers both in Italy and further afield.
"In order to fully illustrate the dimensional and international aspect of the operation, the unprecedented impact that the operation 'THE PERFECT STORM' will have on the world audience of illegal streaming should also be emphasized," GdF reports.
According to the law enforcement agency, "over 50 million users have already been identified."