In 2012, three Android-focused websites were seized by the Department of Justice. With help from French and Dutch police, the FBI took over applanet.net, appbucket.net and snappzmarket.com, a trio of so-called 'rogue' app stores.
Carrying out several arrests the authorities heralded the operation as the first of its kind, alongside claims that together the sites had facilitated the piracy of more than two million apps.
Last month the Department of Justice announced that two of the three admins of Appbucket had entered guilty pleas to charges of criminal copyright infringement and would be sentenced in June.
Yesterday the DoJ reported fresh news on the third defendant. Appbucket's Thomas Pace, 38, of Oregon City, Oregon, pleaded guilty to one count of conspiracy to commit criminal copyright infringement and will be sentenced in July.
As reported in late March, the former operator of Applanet says he intends to fight the U.S. Government. However, the same definitely cannot be said about Kody Jon Peterson of Clermont, Florida.
The 22-year-old, who was involved in the operations of SnappzMarket, pleaded guilty this week to one count of conspiracy to commit criminal copyright infringement. He admitted being involved in the illegal copying and distribution of more than a million pirated Android apps with a retail value of $1.7 million. His sentencing date has not been set, but even when that's over his debt to the government may still not be paid.
As part of his guilty plea, Peterson entered into a plea agreement in which he gave up his right to be tried by a jury and any right to an appeal. He also accepted that he could be jailed for up to five years, be subjected to supervised release of up to three years, be hit with a $250,000 fine, and have to pay restitution to the victims of his crimes.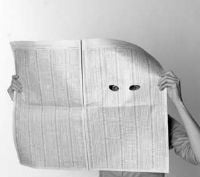 Peterson also agreed to cooperate with the authorities in the investigation, including producing all relevant records and attending interviews when required. However, in addition to more standard types of cooperation, the 22-year-old also agreed to go much further. A copy of his plea agreement obtained by TF reveals that Peterson has agreed to work undercover for the Government.
"Upon request by the Government, the Defendant agrees to act in an undercover investigative capacity to the best of his ability," the agreement reads.
"The Defendant agrees that Defendant will make himself available to the law enforcement agents designated by the Government, will fully comply with all reasonable instructions given by such agents, and will allow such agents to monitor and record conversations and other interactions with persons suspected of criminal activity."
The plea agreement also notes that in order to facilitate this work, Government attorneys and agents are allowed to contact Peterson on no notice and communicate with him without his own attorney being present. The extent of Peterson's cooperation will eventually be detailed to the sentencing court and if it is deemed to be "substantial" then the Government will file a motion to have his sentence reduced.
But despite the agreements, Peterson has another huge problem to face. According to court documents he is an immigrant to the United States and as such a guilty plea could see him removed from the country. Whether he will be allowed to stay will be the subject of a separate proceeding but given his agreement to work undercover it seems unlikely the Government would immediately choose to eject such a valuable asset.
In the meantime, former associates and contacts of Peterson could potentially be talking online to him right now, with a FBI agent listening in over his shoulder and recording everything being said.