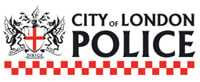 This year the City of London Police Intellectual Property Crime Unit has built a reputation for being one of the most prolific and aggressive anti-piracy groups operating today.
PIPCU, as its more commonly known, has been involved in the closure of dozens of domains, the closure of several sites, and the arrests of individuals up and down the country.
Until now PIPCU's most visible partners, at least in terms of enforcement in the Internet space, have been the Federation Against Copyright Theft (movies and TV) and the BPI (music). However, there are now signs that sites offering pirated ebooks are part of PIPCU's strategy.
Like many movie, music, sports and proxy fans have in recent months, this week visitors to the ebook site OnRead.com were confronted with the ominous PIPCU "seized" notice.
"You have tried to access a website that is under criminal investigation by the UK Police Intellectual Property Crime Unit (PIPCU). This site is being investigated for online copyright infringement," the page reads.
The signs suggest that OnRead knew something was coming. After regular and often daily tweets of new literature appearing on the site, on September 2 the account fell silent.
TorrentFreak asked City of London Police for specifics on the site's closure, including whether the domain seizure and shutdown had been carried out together with The Publishers Association, a known PIPCU partner.
"As part of Operation Creative PIPCU is working closely with the Publishers Association, as well as FACT, IFPI and BPI to disrupt copyright infringing websites. Since the launch of the operation several illegal film, music and publishing sites have been suspended," a PIPCU spokesperson said.
While it seems more than likely that OnRead was operating without licenses recognized by UK publishers, an archive of the domain reveals that the site's operators tried to claim that in at least one jurisdiction the site had operated legally.
"All materials presented on this site are available for the distribution over the Internet in accordance with the license of the Russian Organization for multimedia and Digital Systems (ROMS) and intended for personal use only. Further distribution, resale or broadcasting is strictly prohibited," the recent archive reads.
ROMS was a Russian collective rights management organization that attracted public attention in 2006 when notorious music download site, AllofMP3, insisted it operated legally under ROMS' remit to collect and distribute statutory royalty payments as allowed under Russian law. In 2007, AllofMP3 closed down for good.
While the legal claims made by OnRead are fuzzy and by now years out of date, additional notes do warn users that they have "no right to download any files from the site if this violates the law of his country."
It's clear that PIPCU and quite probably The Publishers Association felt that OnRead was not in compliance with UK law. As a result the site's domain, registered with InternetBS, is now in police hands.
In 2007, ZML.com, a site that offered movies to US customers, also tried to claim ROMS protection. That domain is now under the control of ICE and Homeland Security after being seized in the very first wave of Operation in Our Sites.