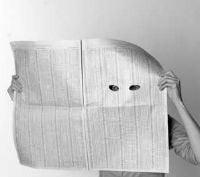 Australia has been called out as the world's piracy capital for several years, a claim that eventually captured the attention of the local Government.
After negotiations between ISPs and entertainment companies bore no fruit, authorities demanded voluntary anti-piracy measures from Internet providers. If that failed, the Government threatened to tighten the law.
Faced with an ultimatum the telecoms body Communications Alliance published a draft proposal on behalf of the ISPs, outlining a three-strikes notification system.
Titled 'Copyright Notice Scheme Industry Code', the proposal suggests that ISPs start to forward infringement notices to their subscribers. After the initial notice subscribers are warned that copyright holders may go to court to obtain their identities.
Several groups have voiced their concerns in response. Australia's leading consumer group Choice, for example, warns over the potential for lawsuits and potentially limitless fines.
These threats haven't gone unnoticed by the general public either. While the proposals have not yet been implemented, many Australians are already taking countermeasures.
Over the past two weeks many file-sharers have been seeking tools to hide their IP-addresses and bypass the proposed monitoring system. By using VPN services or BitTorrent proxies their sharing activities can no longer be linked to their ISP account, rendering the three-strikes system useless.
Data from Google trends reveals that interest in anonymizing services has surged, with searches for "VPN" nearly doubling in recent days. This effect, shown in the graph below, is limited to Australia and appears to be a direct result of the ISPs proposals.
Google searches for VPN in Australia
TF spoke to several VPN providers who noticed an increase in both traffic and sales from down under. TorGuard, a VPN and BitTorrent proxy provider, saw the number of Australian visitors and subscribers increase significantly, as seen in the traffic graph below.
"TorGuard has seen a steady increase in Australian subscribers and this new surge of users shows no signs of slowing. To keep up with the demand from this region we have recently added many new VPN servers in Australia, New Zealand, and Los Angeles,"
TorGuard Aussie traffic increase
Another VPN service, which preferred not to be named, also witnessed a similar spike in interest from Australians.
"We are seeing a peak in traffic and sales from Australia. In the past two weeks we saw an 88% traffic increase," the VPN provider informed us.
These changes have to be seen in perspective of course. It's still only a fraction of Aussie file-sharers who have taken countermeasures. However, it's a clear signal that warnings are not the silver bullet to stop piracy.
The Aussie case is not the first time that anti-piracy measures have turned people to anonymizing tools. The same happened when the US Copyright Alert System launched, and earlier this year there was also a spike in Canada when ISPs began forwarding piracy notices.