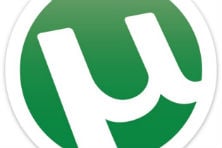 While torrent clients such as qBitTorrent and Deluge have a passionate following among enthusiasts, there can only be one winner when it comes the true king of BitTorrent transfers.
Owned by San-Francisco based BitTorrent Inc., uTorrent is the leading torrent client in the West. It has more than 150 million active users a month, a staggering achievement for a piece of software that started out as a one-man project in Sweden back in 2004.
Now on version 3.4.9, uTorrent has undergone more than 12 years of development, 11 years under the guidance of BitTorrent Inc., who took control of the client (and its creator Ludvig Strigeus) back in 2006. The client's massive success since has had a significant effect on BitTorrent Inc., generating tens of millions of dollars in advertising and affiliate revenue.
Indeed, this revenue has been the major contributor to BitTorrent Inc.'s very existence, financing a basket of other products the company has brought to the table in recent years, such as the popular Dropbox competitor BitTorrent Sync.
But despite the huge contribution uTorrent has made to the company and its various forays into other areas, in recent years the software has descended into something of an unsung hero.
Caught between the bad publicity generated by millions of pirates using the software for less than legal activities, a reliance on its huge revenue, plus its role in distributing content from signed-up artists, BitTorrent Inc. has at times been required to delicately maneuver around the client's very existence.
Now, however, that might be about to change. According to a report from Variety, changes are underway at BitTorrent Inc that could see uTorrent and its Mainline sister client come back into the limelight.
First up, the company has yet another new CEO. Rogelio Choy joins the company after spending two years at parking service Luxe Valet. However, Choy is also a former BitTorrent employee, serving as its Chief Operating Officer between 2012 and 2015.
The hiring of Choy reportedly coincides with a shake-up of BitTorrent Inc.'s product line. BitTorrent Live, the patented live video streaming project developed by BitTorrent creator Bram Cohen, will be set loose as a separate, venture-funded company, Variety reports.
That company will be headed up by Cohen himself, who will reportedly step back from his day-to-day involvement with BitTorrent Inc. but remain on the company's board. He also has a little something up his sleeve.
Cohen, a serial inventor and self-confessed puzzle enthusiast, is said to be focusing on a new crypto-currency project. Given how active Cohen has been in related and often heated discussion online in recent years, that doesn't come as a surprise.
But with all these changes underway, perhaps the most important news for torrent fans is that BitTorrent Inc. will refocus on its flagship products, the uTorrent and Mainline clients. Quite how this will manifest itself is open to debate, however.
Most of the really important additions such as magnet links, PEX, and the network-friendly uTP protocol enhancement happened before 2010, some seven years ago. There have been a few minor additions in recent times, such as altruistic mode in 2016, but other than that development has been flat.
Pulling something exciting out of the hat at this late stage in a product's life could be a big ask but considering BitTorrent's success and longevity (nothing else has come along to beat it from a technical perspective in 15 years), the company could yet deliver a surprise.
It's certainly possible, however, that BitTorrent Inc. will choose to continue its policy of focusing on what positive things the software can do, rather than the software itself. For years the company has been trying to attract artists to its distribution platform, even going as far as offering to finance them through its discovery fund.
But with that now scrapped, it will need to rely on artists who understand the benefits of BitTorrent Bundles. They will join the likes of Bribery Corporation, who recently struck a deal with BitTorrent to provide the exclusive platform for all their releases.
Whatever happens, uTorrent remains an exciting part of the P2P landscape and doesn't look like it will disappear anytime soon. Whether it can receive an unexpected technological boost will remain to be seen, but in the meantime it will remain the client of choice for tens of millions of fans, many of whom are happy with it, just the way it is.